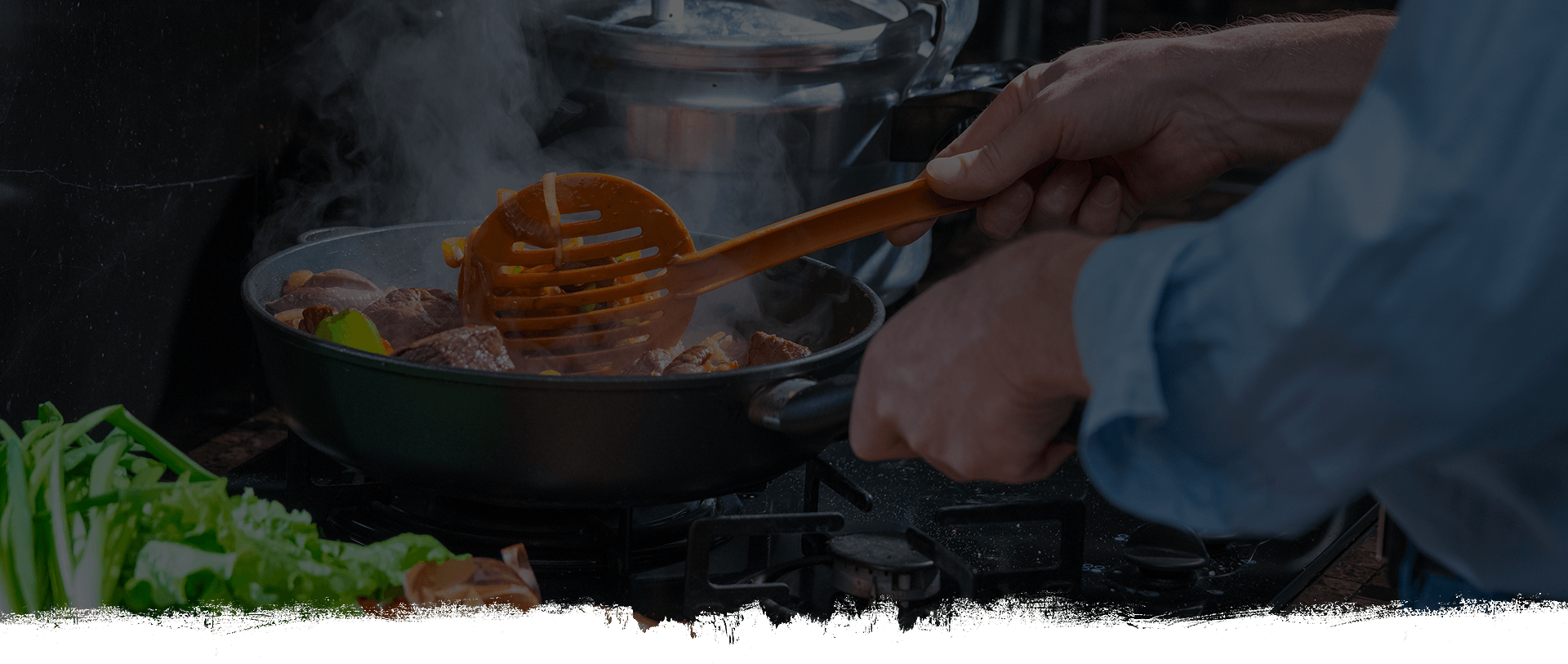 STEAK TIPS WITH HOME-MADE FRENCH FRIES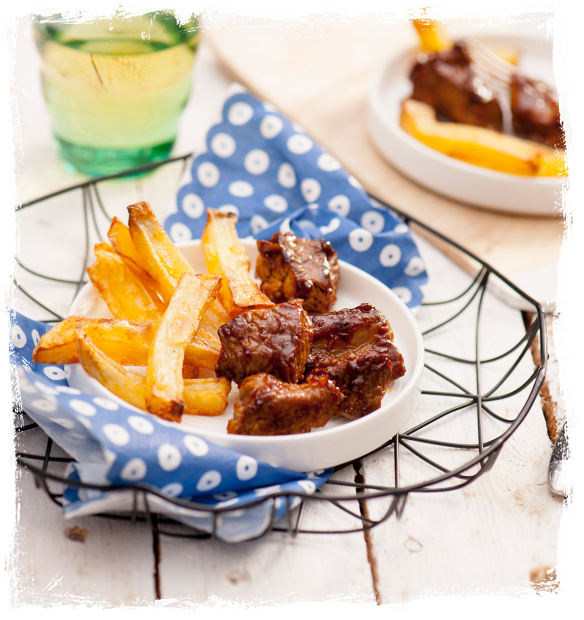 Ingredients
500 g beef flat rib
Marinade:
4 tablespoons Italian sauce, for example vinaigrette
4 tablespoons barbecue sauce
2 tablespoons Worcestershire sauce
1 teaspoon granulated garlic
Home-made French fries:
4-5 large potatoes, peeled and cut into strips
frying oil
sea salt
 
Preparation
Dice meat into 4 cm cubes. Mix the marinade ingredients and coat the meat in it. Leave in marinade for at least an hour. Before preparing the meat, heat up the frying oil and fry French fries for a couple of minutes until golden, dry on paper towel and sprinkle with sea salt.
The meat can be barbecued; before putting the meat on the grill, make sure that it is well warmed up. Barbecue for about 6-8 minutes, turning the meat, ensuring that it's evenly grilled. You can also cook the meat in the oven with grill using the same method. The beef can also be wrapped in foil and unwrapped for the last 2-3 minutes. Serve with French fries.