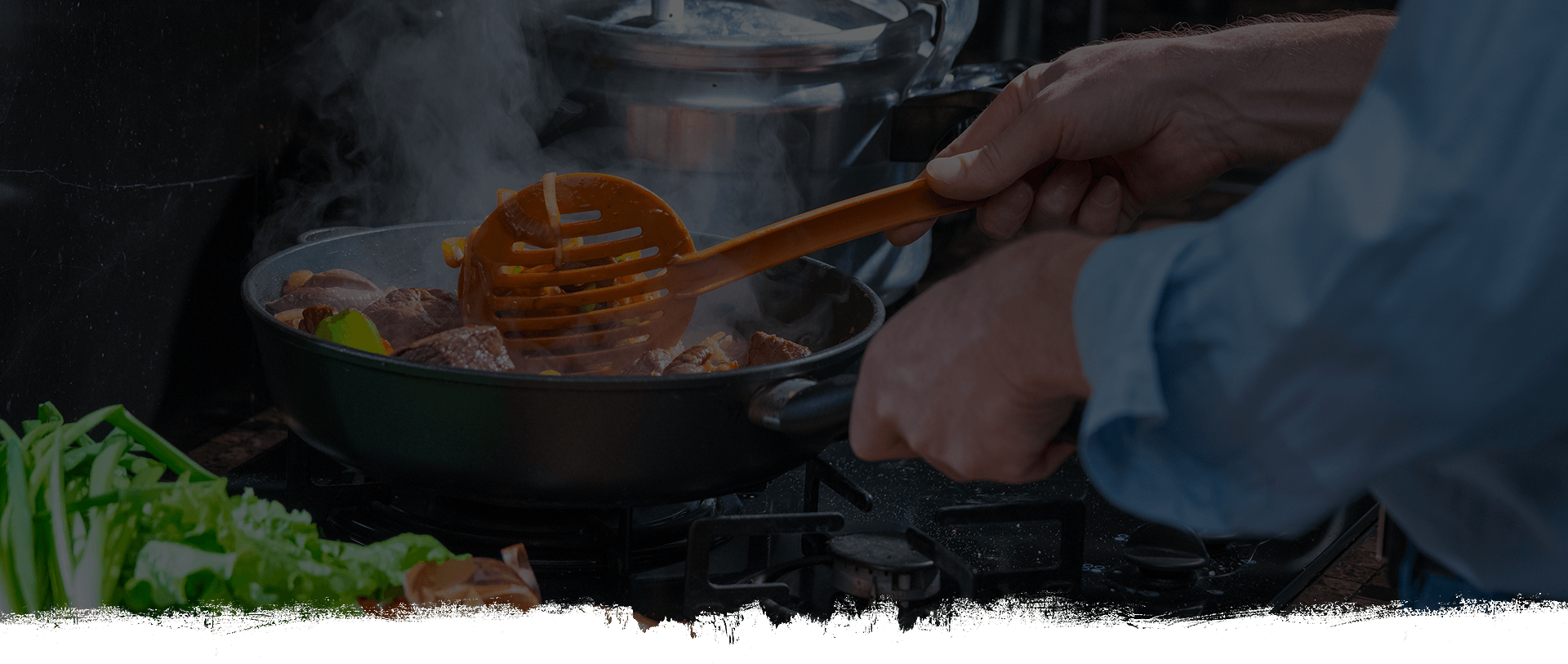 STRIP LOIN WITH CHERRIES AND BLUE CHEESE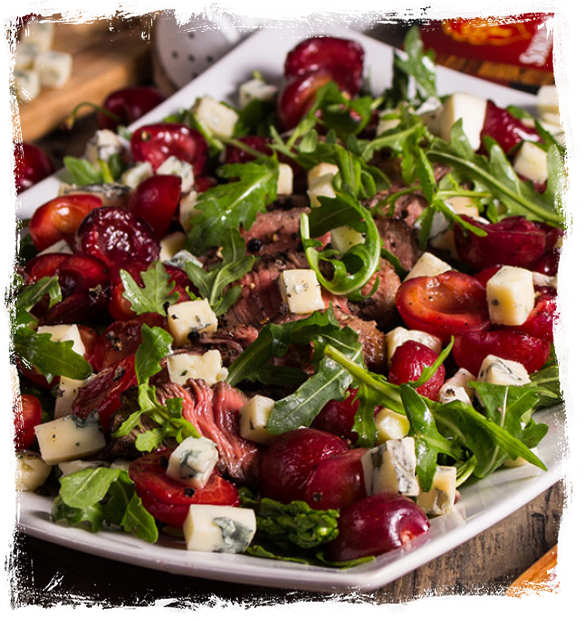 Ingredients
2 handfuls cherries 
1 tablespoon balsamic vinegar
1 teaspoon maple syrup
8 green asparagus
100 g blue cheese
1 strip loin steak (approx. 200 g)
2 handfuls rocket
1-2 tablespoons clarified butter
salt, freshly ground pepper
Dressing:

4 tablespoons olive oil
1 small clove garlic
1 teaspoon maple syrup
1 tablespoon white wine vinegar 
salt, freshly ground pepper
 
Preparation
Remove meat from the fridge (it's best to do this 30 minutes before starting cooking). Crush garlic in a press and then mix it with other dressing ingredients. Remove hard ends from the asparagus and boil in salted water for 5 minutes. Next, pour the cold water over the asparagus and cut them in half or into 3 parts.
Pit the cherries, put them in a heated pan, add balsamic vinegar and maple syrup, mix and cook for 3 minutes on high heat, from time to time shaking pan vigorously.
Cut blue cheese into cubes. Sprinkle meat with salt and pepper, then fry in clarified butter. To get a medium steak, fry 2 cm-thick steak for 2 minutes and 15 seconds on each side. When preparing steaks, use the Stek Timer Sokołów app. After removing the pan, set the meat aside and let it rest for a while.
Mix rocket and the dressing and then put on a platter along with the asparagus. Put sliced meat in the middle. Decorate with cherries and blue cheese.