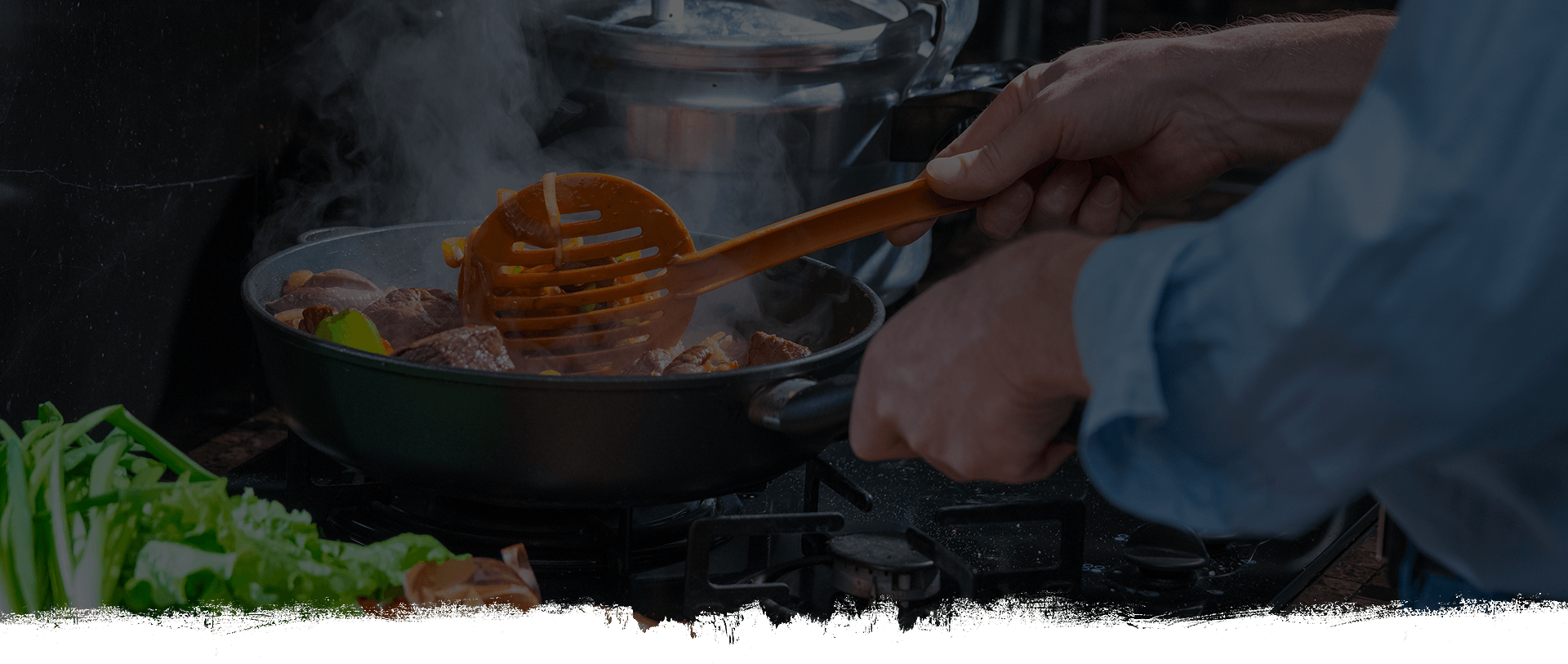 SWEET-HOT SALAD WITH SALAMI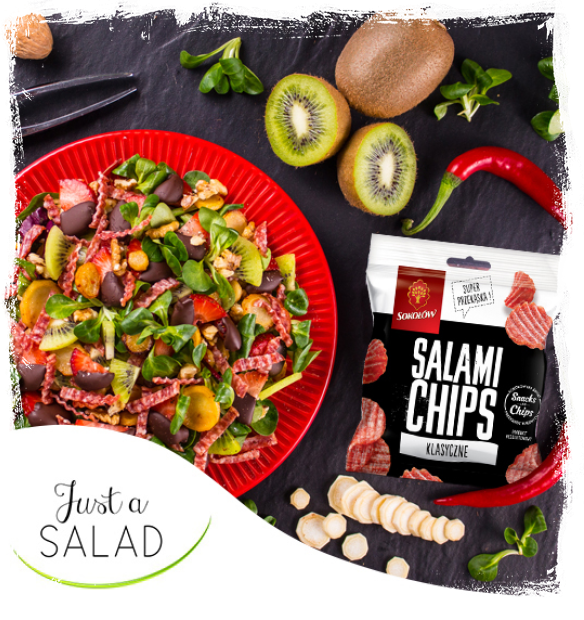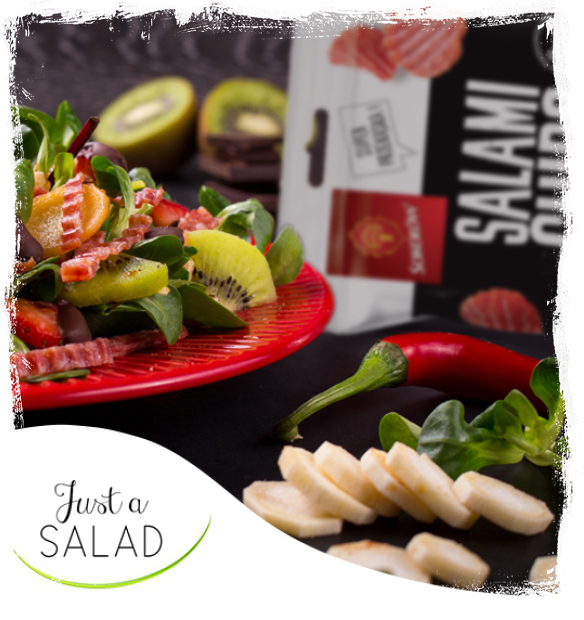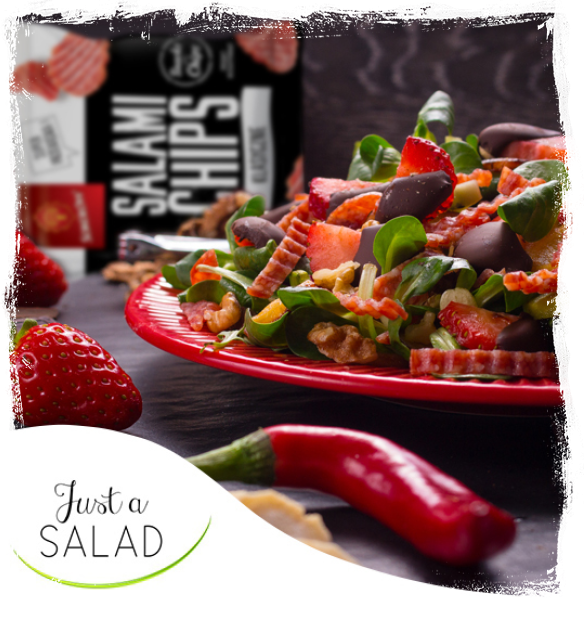 Ingredients
1 handful lettuce mix (e.g. corn salad, spinach and beet leaves)
1/2 packaging Sokołów salami chips
5 strawberries
40 g dark chocolate
handful walnuts
1 kiwi fruit
1 parsley root 
chilli pepper about 2 cm long
1-2 tablespoons maple syrup
rapeseed oil
2-3 tablespoons olive oil
1 tablespoon balsamic vinegar
Himalayan salt
freshly ground coloured pepper
 
Preparation
Mix oil, balsamic vinegar, salt and pepper. Cut salami chips into strips.
Cut parsley into thin slices, then fry them in a pan with a bit of rapeseed oil. After a while, add a pinch of salt, chilli pepper grated on a fine-mesh grater and a touch of maple syrup. Fry until the slices are nice and gold (for 5-6 minutes), stirring occasionally.
Peel the kiwi, cut it into slices, and then divide it into quarters. Remove stalks from strawberries, then cut into half slices. Melt chocolate in a water bath. Immerse strawberries in the chocolate (set aside 1 tablespoon of strawberries for decoration), and then put on a cutting board lined with baking paper and refrigerate for 20 minutes.
On a platter put alternately the lettuce mix, salami chips, parsley, strawberries in chocolate and small pieces of walnuts. Decorate with strawberries and pour dressing.