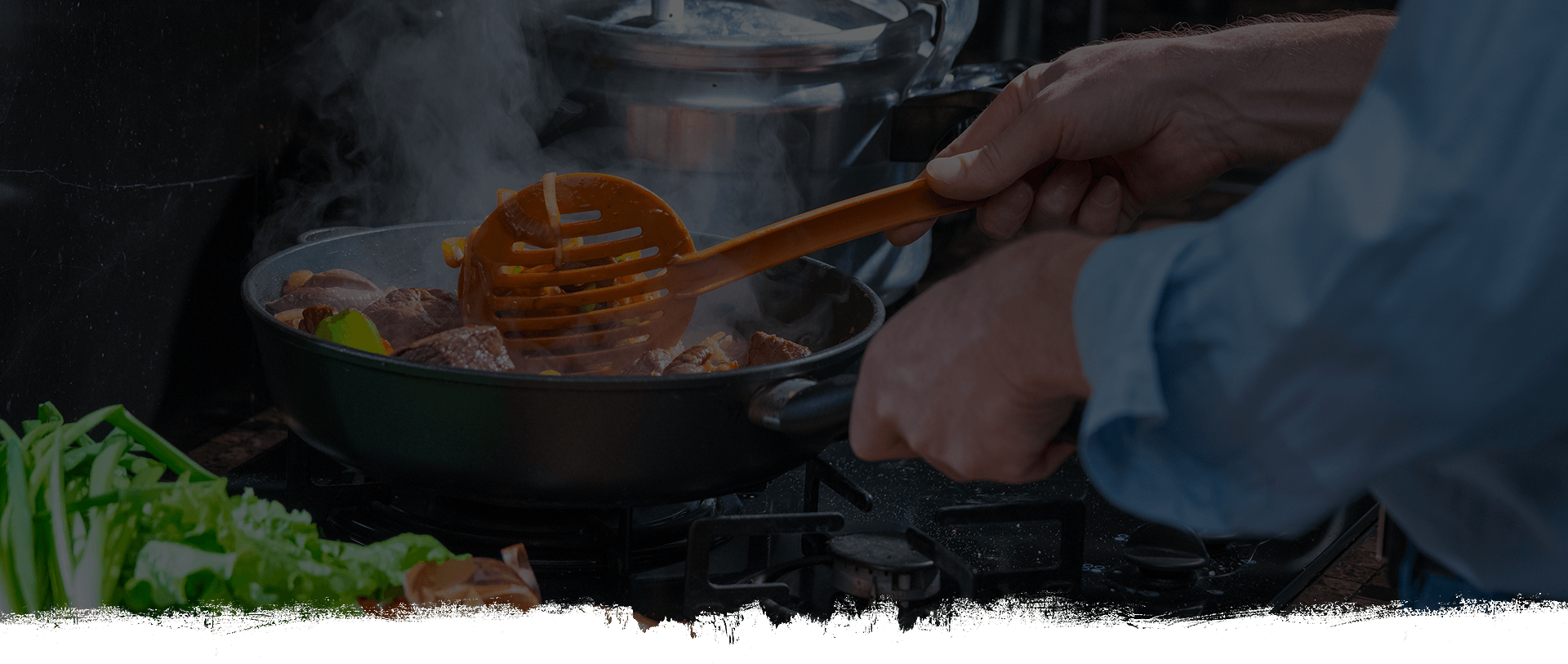 TART WITH FOODBOLÓWKI SAUSAGES, PEAR AND BLUE CHEESE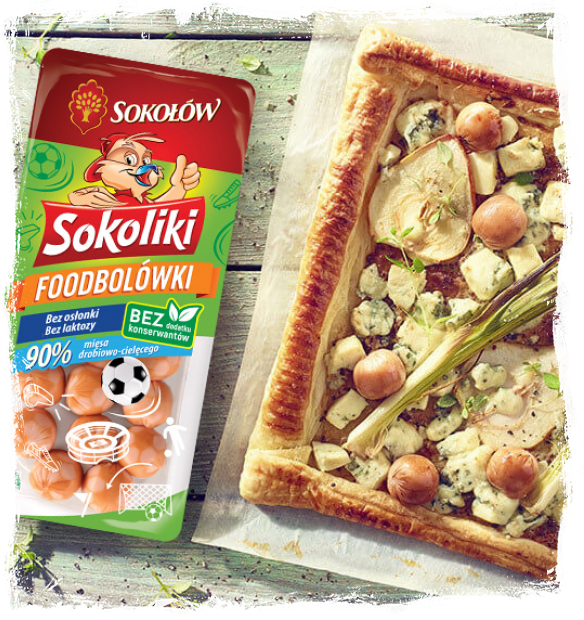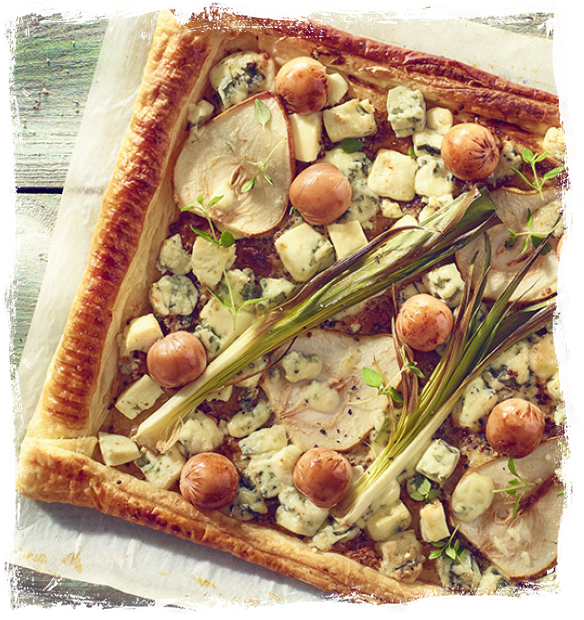 Ingredients
1 packaging Foodbolówki sausages
1 packaging ready-made puff pastry
1 pear
1 leek
1 packaging blue cheese
2 tablespoon chopped thyme
1 heaped tablespoon mayonnaise
2 teaspoons mustard
salt, pepper
frying oil
 
Preparation
Mix mayonnaise with mustard. Spread the puff pastry on a baking tray, roll the edges and press with a fork. Spread the centre of the pastry with mayonnaise-mustard mix. 
Clean the leek, cut into small pieces and fry in a pan. Cut pear into slices. 
Put sliced pear, leek, Foodbolówki sausages and small pieces of blue cheese on the dough. Sprinkle with chopped thyme. 
Put in the oven preheated to 180°C. Bake for about 30 minutes or until the top is nice and brown.