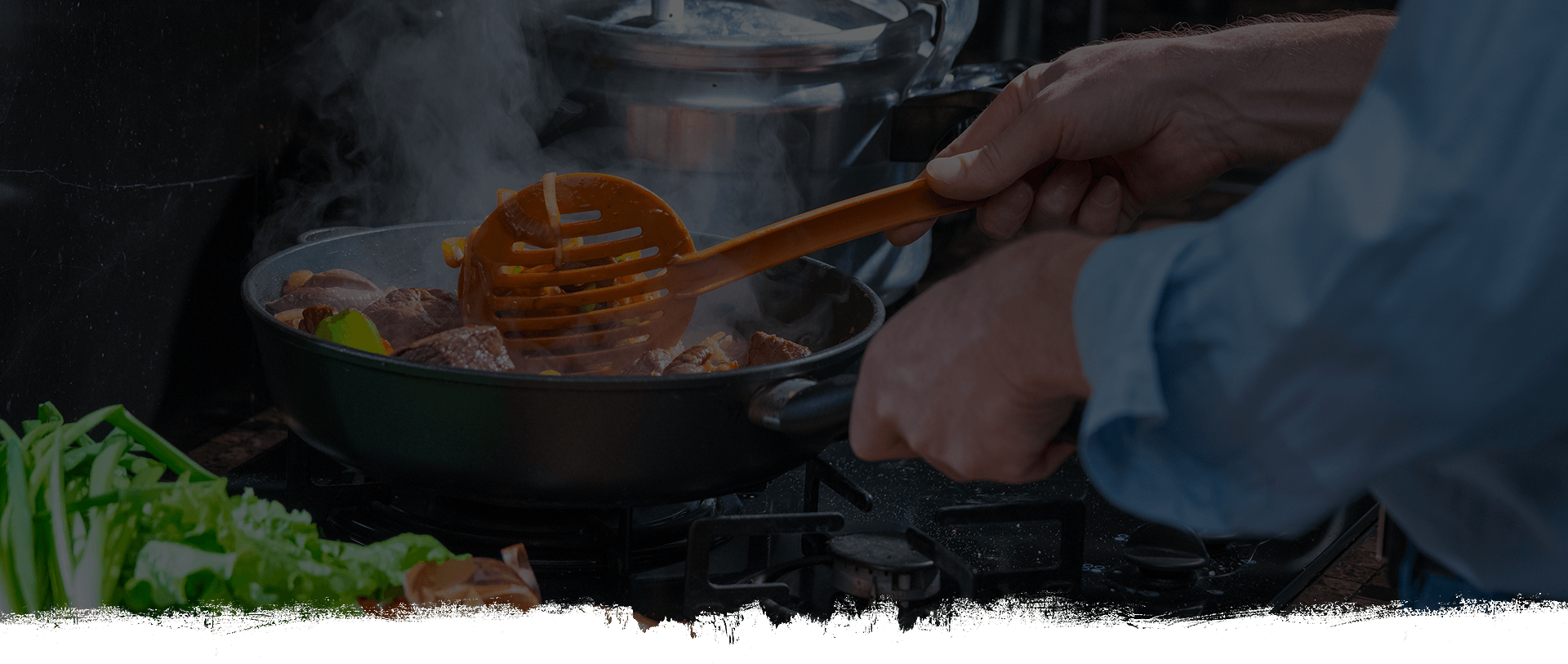 TART WITH WIENERS AND VEGETABLES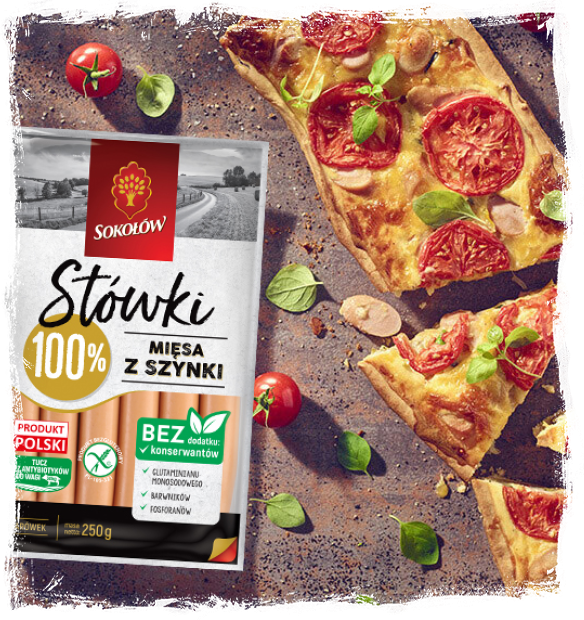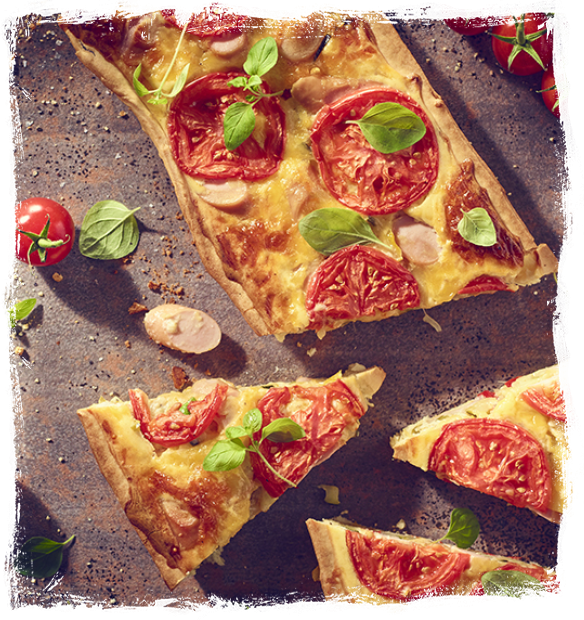 45 minutes
6-8 people
easy
Ingredients
1 packaging Stówki wieners
1 packaging tart pastry
1 small courgette
1 onion
2 raspberry tomatoes
1 yellow pepper
2 cloves garlic
4 eggs
200 g sour cream (22%)
100 g cheddar cheese
salt, pepper
butter to spread on the tart pan
frying oil
 
Preparation
Preheat the oven to 180°C. Grease the tart pan with butter and spread the pastry. Use a fork to make holes in the pastry, then place it in the oven for 5-8 minutes initial baking. 
Peel and slice the garlic and the onion. Cut courgette and the pepper into small pieces. Cut wieners into diagonal slices. Heat oil in the frying pan. Add the vegetables and fry until slightly soft. 
Crack the eggs in a bowl, then mix them with the sour cream. Add grated cheese. Season with salt and pepper. 
Put the fried vegetables on the pre-baked pastry. Put wiener slices on top. Pour egg mixture. Put sliced tomatoes on top. Bake until the egg filling is firm and top of the tart is nice and golden.