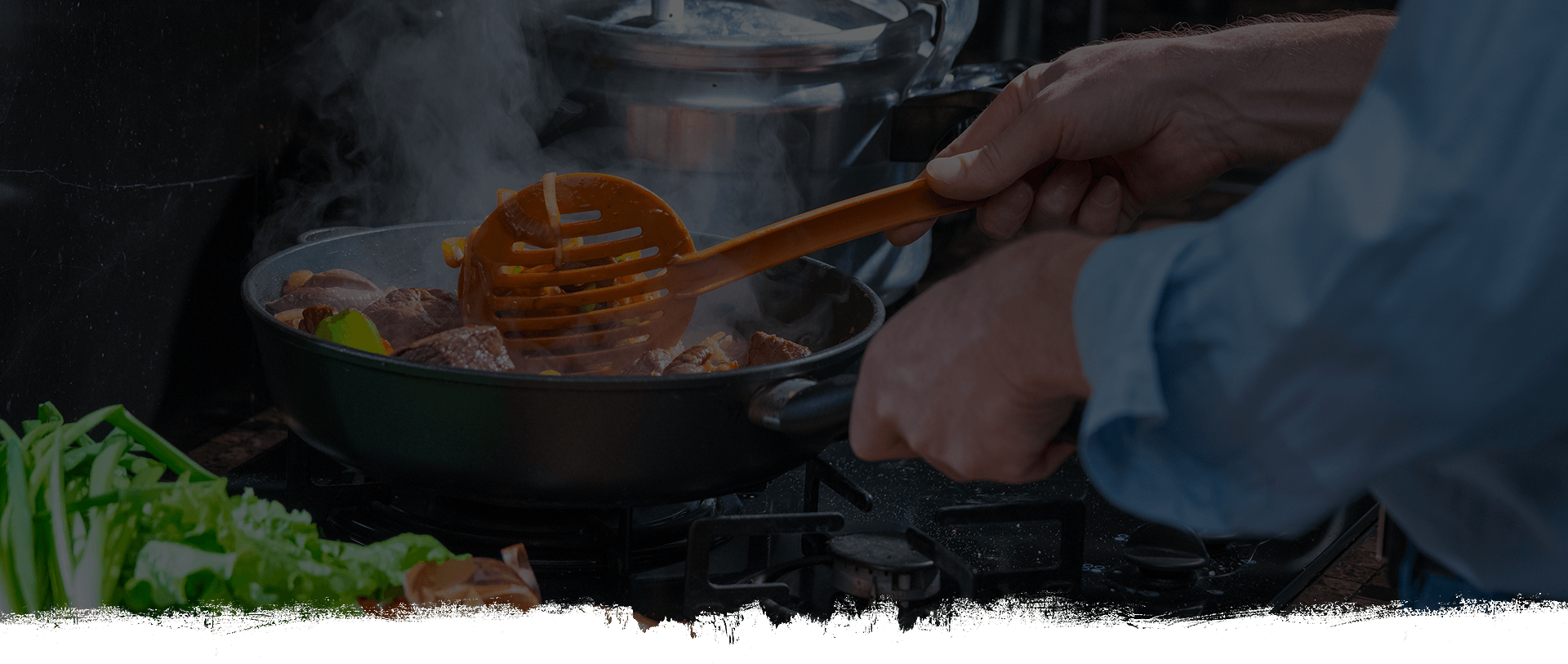 TENDER BEEF SIRLOIN STEAK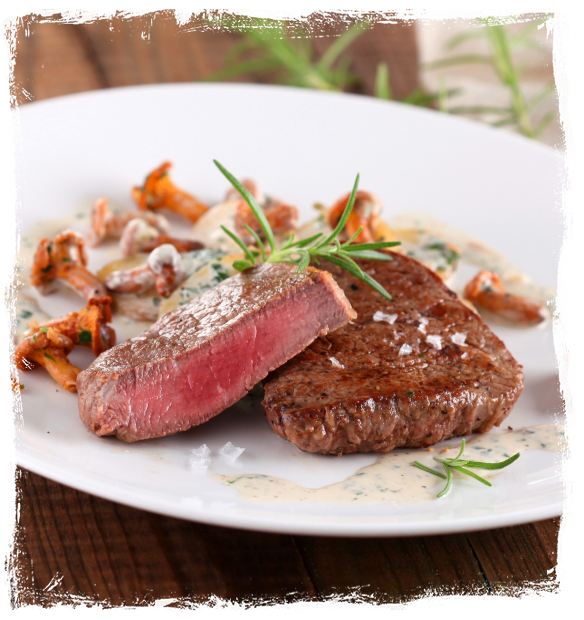 Ingredients
2 tender beef sirloin steaks
100 g fresh chanterelles
150 ml cream 30%
1 shallot
30 g butter
50 g clarified butter or vegetable oil
4-5 young potatoes
salt, pepper
parsley leaves for decoration
 
Preparation
Prepare sauce: Wash and cook potatoes. Clean and rinse chanterelles, then blanch them for 3 minutes in slightly salted water. Clean and finely chop the shallot, then fry in butter. Drain chanterelles and fry with the shallot. Add cream and heat for a couple of minutes. Slice boiled potatoes and add to sauce. Season everything with salt and pepper.
Prepare meat: Place sirloin on a board, sprinkle with salt and freshly ground pepper (you shouldn't salt the steaks unless they will be put in the frying pan straight away). Fry the beef on both sides on a clarified butter or vegetable oil.
Bake the steaks. After removing from the oven, let the meat rest for a couple of minutes (allowing the inside and the outside temperature of the meat to even). On a plate, first put the potatoes with sauce, then the meat. Garnish with parsley leaves.
Tip
The time the fried meat should spend in the oven depends on the preferred type of steak. Steaks 1.5 cm thick will be medium rare if they spend 2 minutes in an oven heated up to 180°C.
Steaks can be divided according to how cooked they are:
• rare,
• medium rare,
• well done.