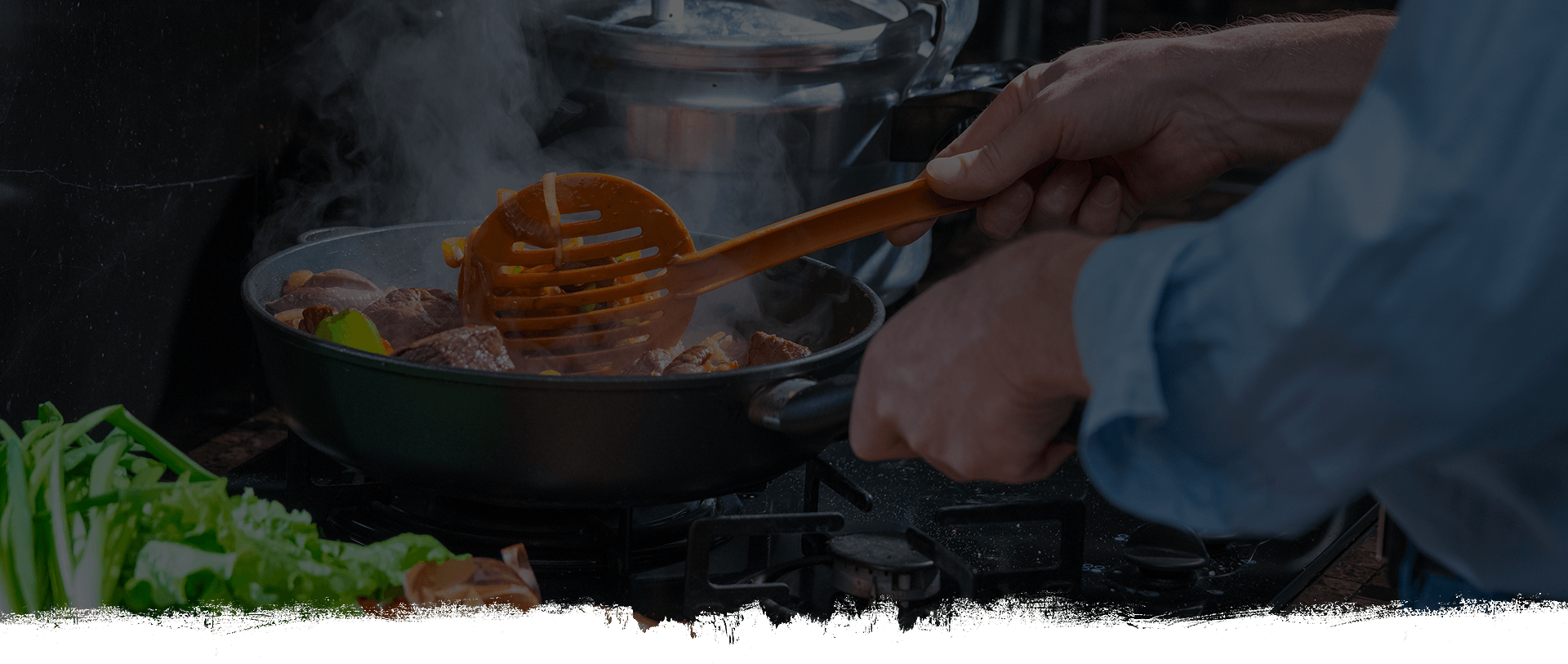 TOAST WITH VEGETABLE MOUSSE AND PICKLES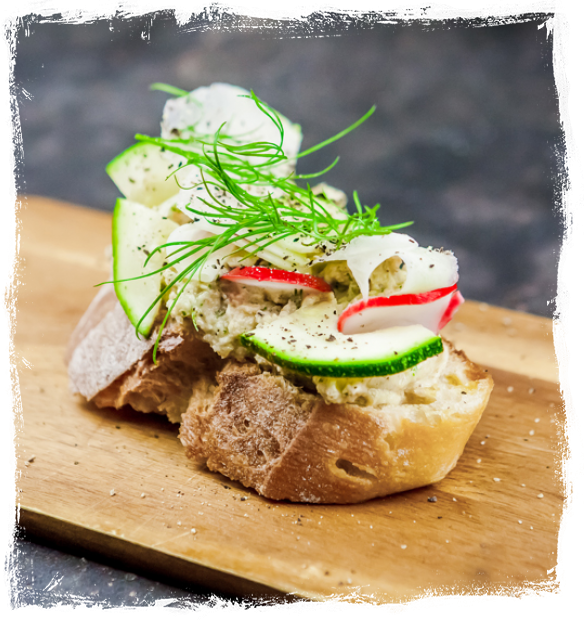 Ingredients
2 packaging Sokołów "Z Gruntu Dobre" vegetable pate 
1 kohlrabi
1 bunch radishes 
100 ml apple cider vinegar 
100 ml water
50 g sugar 
80-100 ml sour cream (36%)
olive oil
1 baguette
handful corn salad 
salt, freshly ground pepper
 
Preparation
Gently whip the cream. Mix pate until smooth, gradually adding cream. Season with salt and freshly ground pepper. Put in the fridge for about 20 minutes. 
Boil water with sugar and apple cider vinegar. Remove from heat and cool down to room temperature. 
Cut kohlrabi and radishes into thin slices. Mix vegetables and the cooled marinade and then refrigerate for at least 15 minutes. 
Slice baguette. Spread olive oil on the baguette slices and put in an oven preheated to 190°C. Bake for 5 minutes. Spread pate on toast. Serve with the addition of fresh corn salad and pickles.​