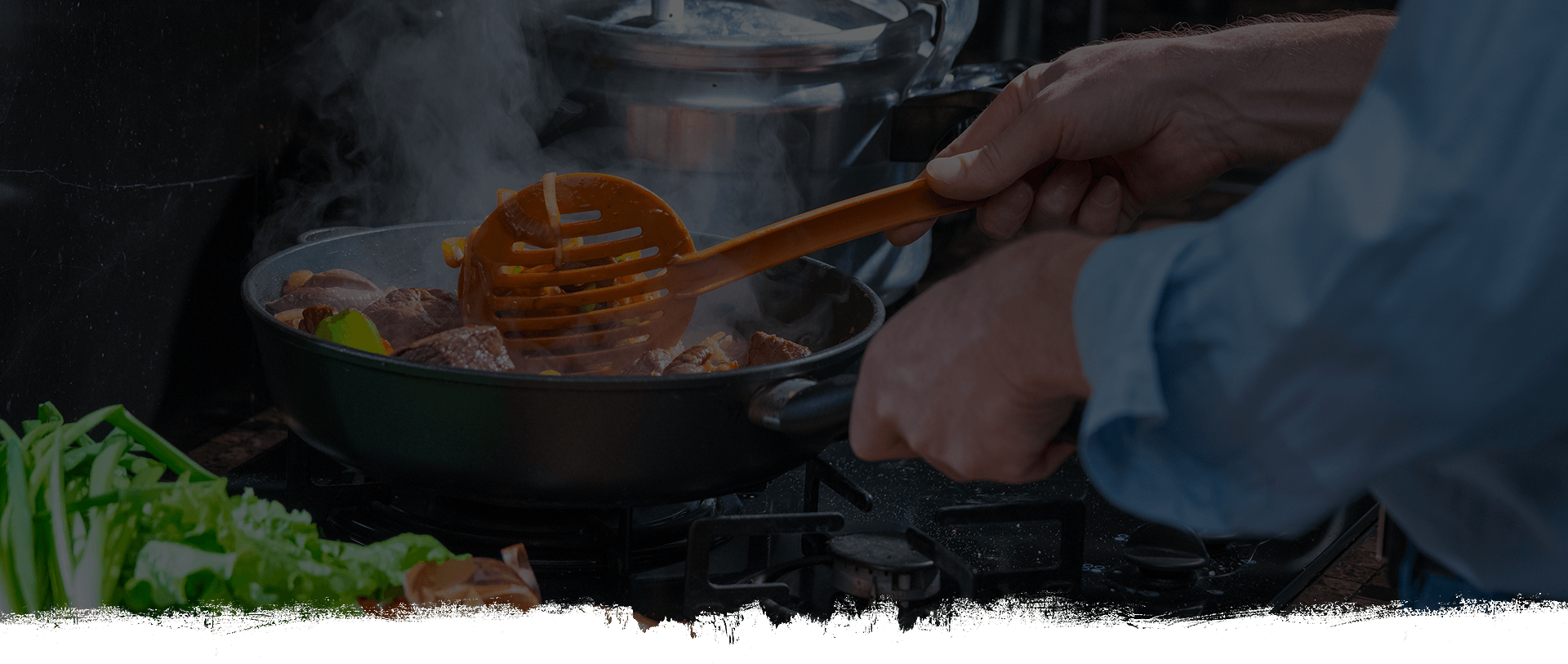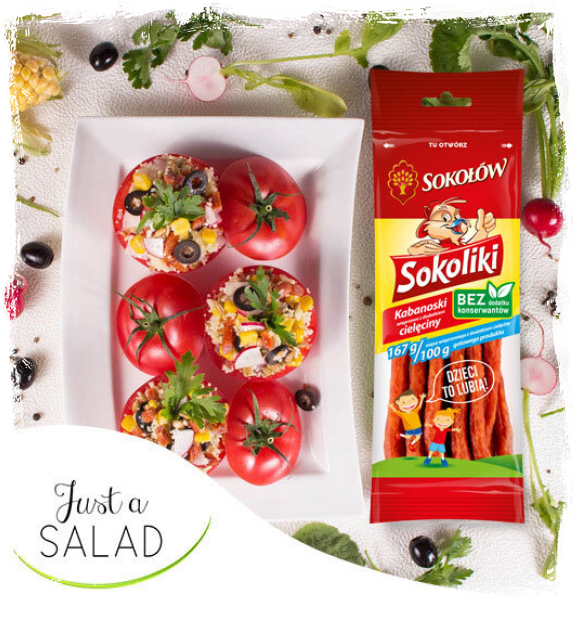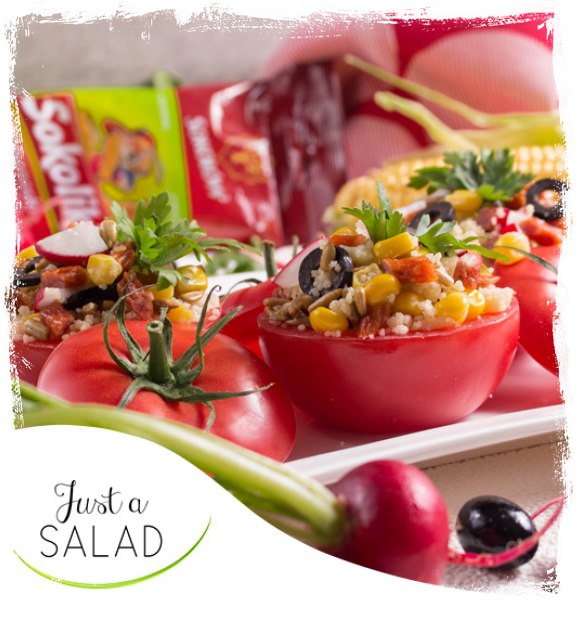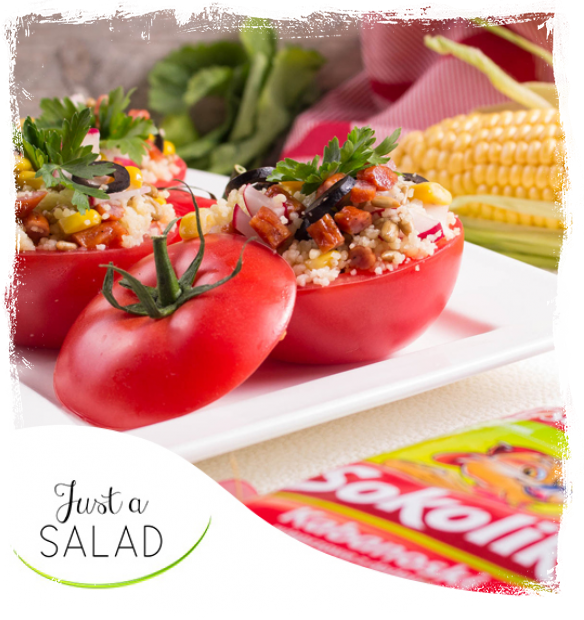 Ingredients
Salad: 

1/3 glass dry couscous
3 raspberry tomatoes
1 packaging Sokoliki kabanos sausages
handful black olives
1/2 corn cob
6 radishes
2 tablespoons fried and salted sunflower seeds
handful parsley leaves
½ teaspoon sugar
salt
Dressing:

3-4 tablespoons grapeseed oil
1 clove garlic 
salt, freshly ground pepper
 
Preparation
Crush garlic in a press and then mix it with oil, salt and pepper.
Pour couscous into a bowl. Add a pinch of salt. Pour boiling water (it should reach approx. 1 cm above the couscous), cover and set aside for 6 minutes to swell. Use fork to mix the sticked couscous seeds.
Cut off "hats" from the tomatoes (at 2/3 of the height of each piece), and then hollow out the cores. Dry the inside of each tomato with a paper towel.
Drain and slice the olives. Slice radishes, then cut the slices into quarters. 
Put corn into boiling water with sugar (don't add salt – it makes the corn harder) and cook for 6 minutes. After cooling, cut the kernels off.
Cut the kabanos sausages diagonally into pieces 5 mm long.
Combine the couscous, kabanoski, olives, corn, radishes, sunflower seeds and dressing in a large bowl. Fill the tomatoes with salad and garnish with parsley leaves.