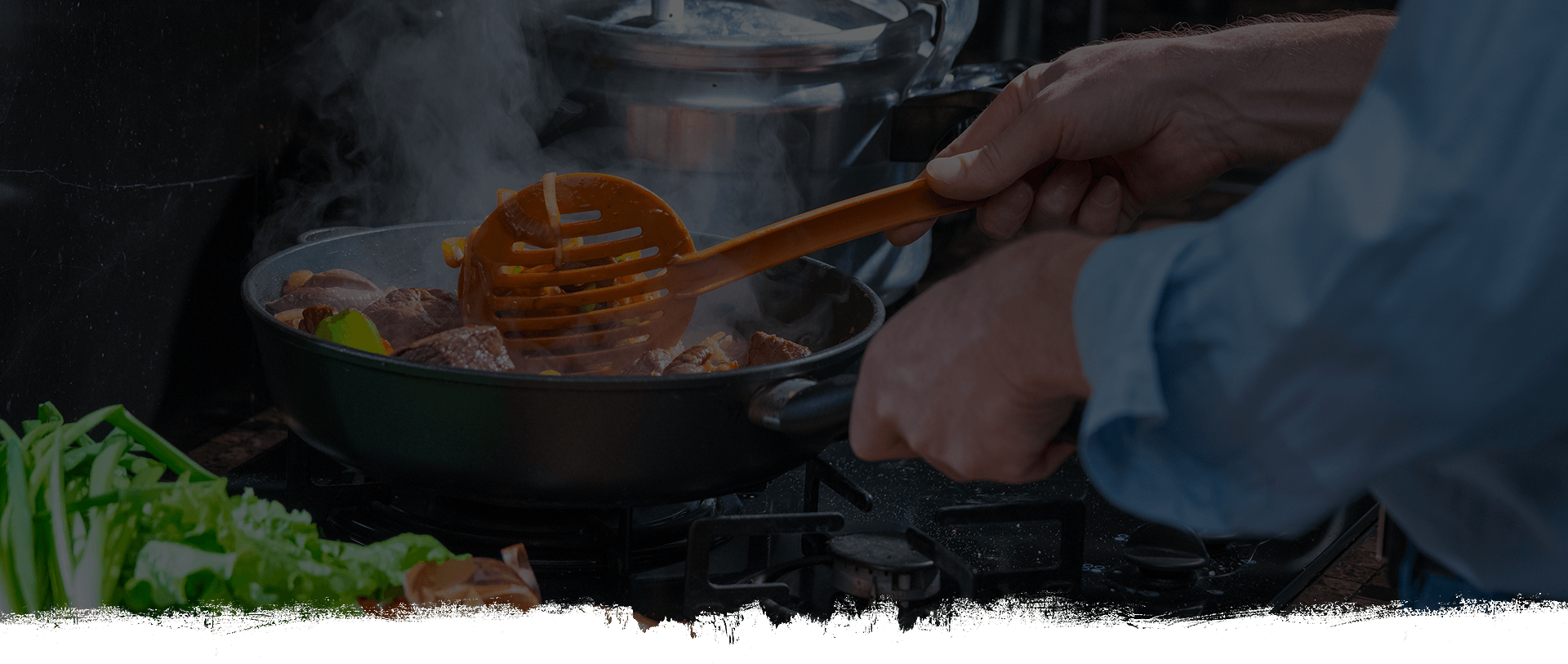 TWISTED WIENERS ON A STICK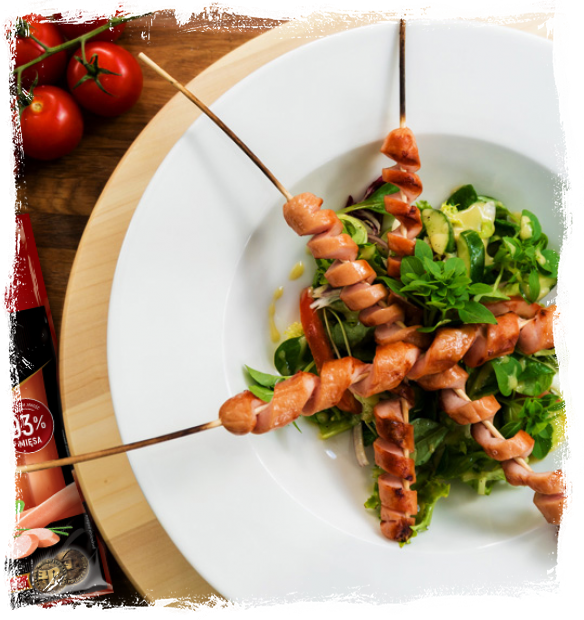 Ingredients
1 packaging Sokołów ham wieners
6 shishkebab sticks
1 cucumber
1 small onion
1 tomato
2 handfuls rocket
1 tablespoon liquid honey
1 tablespoon mustard
1 teaspoon lemon juice
2 tablespoons olive oil
salt and pepper
 
Preparation
Remove wieners from packaging and impale them on the shishkebab sticks, then cut them gently and put on a barbecue or grilling pan. Grill on each side for 5 minutes (until skin is lightly golden). 
Cut the cucumber, onion and tomato into half moons, then mix with rocket.
Prepare the sauce: mix mustard, honey, lemon juice and olive oil in a bowl. Pour dressing over the vegetables, then season with salt and pepper. Serve the salad as an addition to the wieners. ​