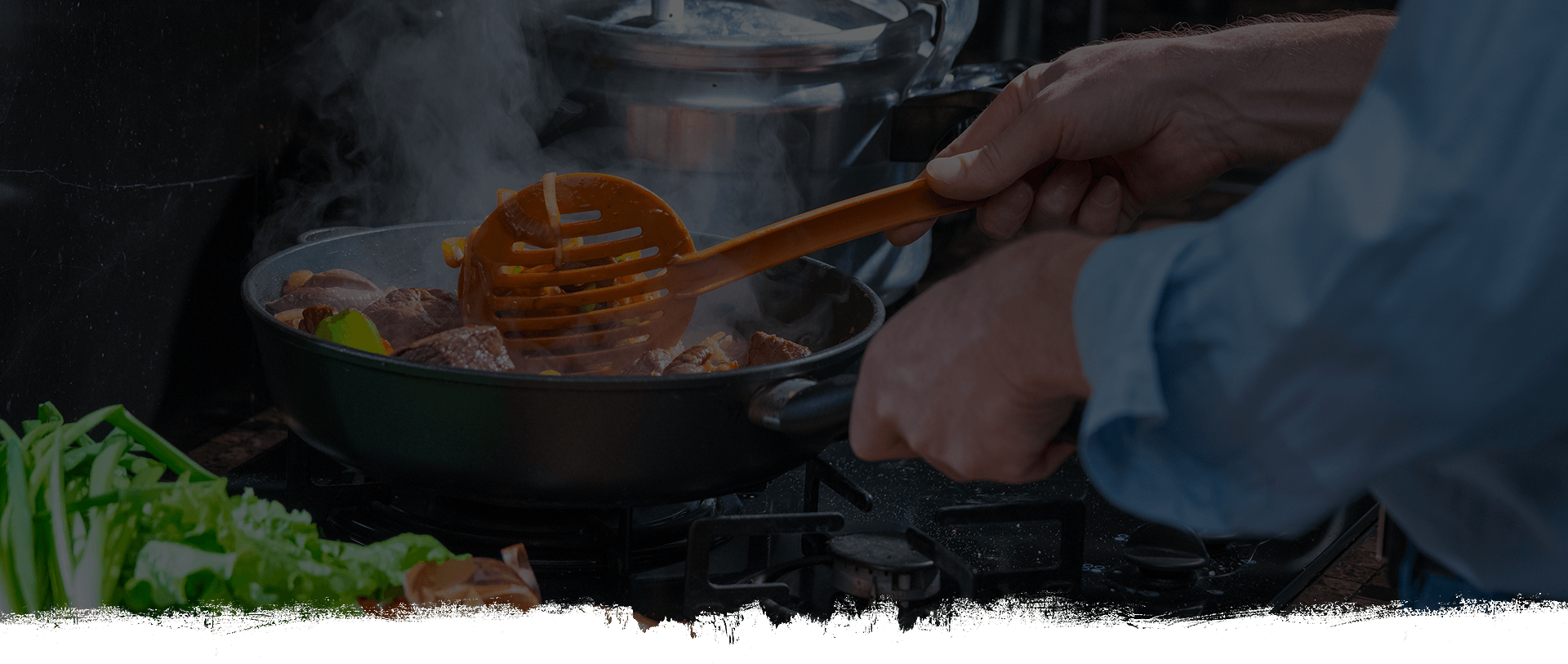 VEAL CHOPS WITH VEGETABLES
Ingredients
Four cutlets with bone (100 g each)
4 cloves garlic
1/2 bunch parsley leaves
100 g courgette 
100 g bell pepper 
8 green asparagus
100 ml olive oil 
salt, pepper
 
Preparation
Cut the garlic into thin slices. Finely chop the parsley. Mix garlic with parsley and olive oil, and then with veal cutlets. Set the meat aside for 30 minutes. 
Fry the veal in a pan until golden. Fry for 5 minutes on each side. 
Cut courgette and pepper into strips. Move the chops to the other side, add vegetables and fry for 5 minutes. At the end of frying add asparagus. Season with salt and pepper.