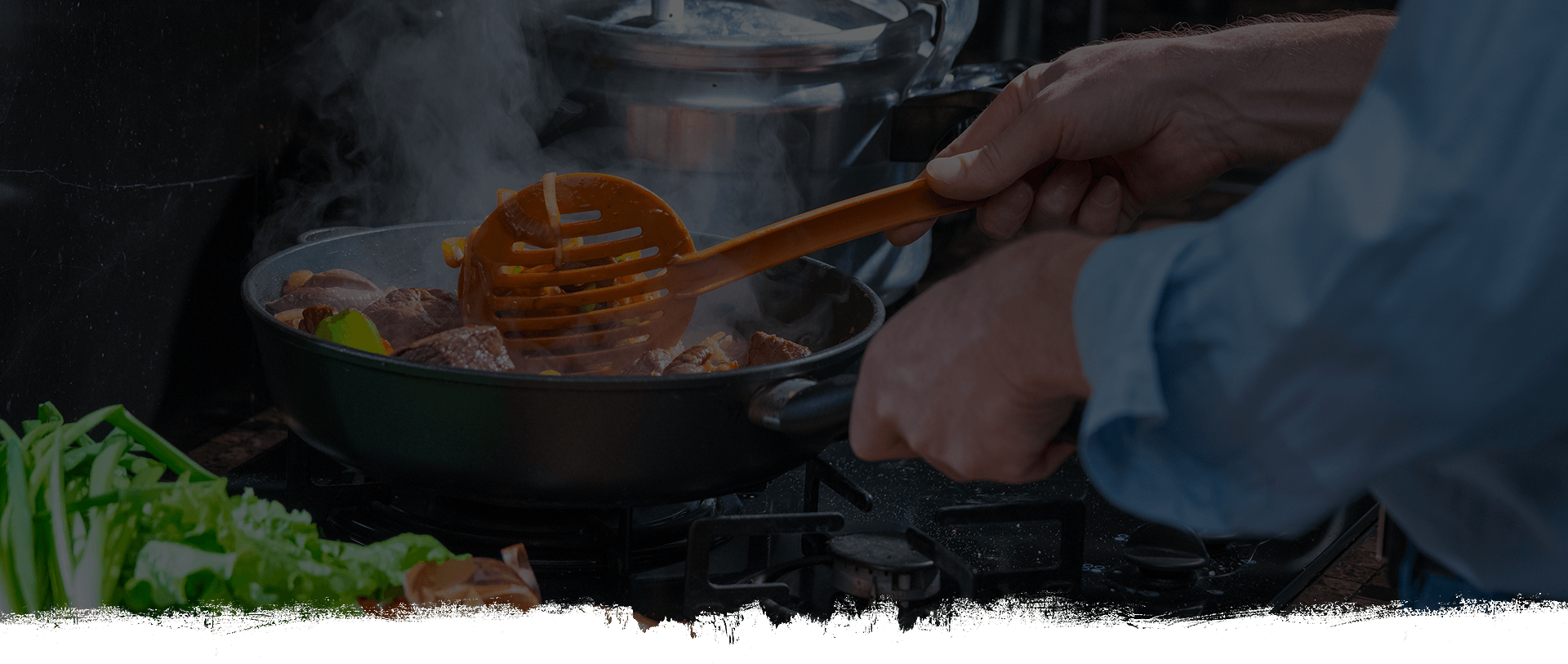 VEAL MEATBALLS IN CHANTERELLE SAUCE WITH PAPARDELLE PASTA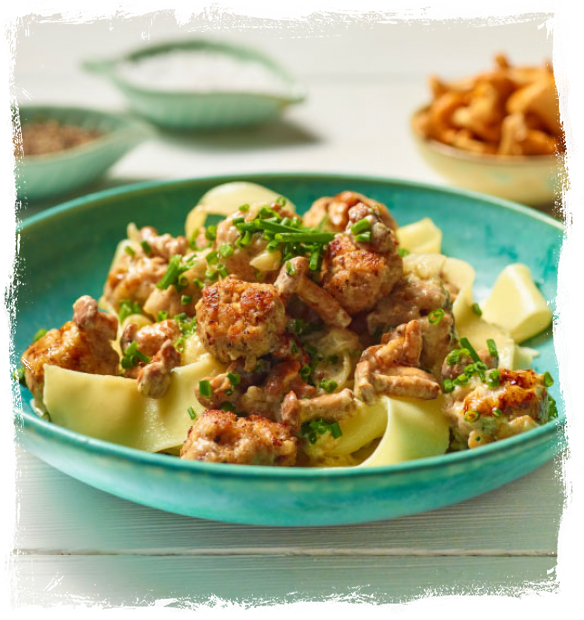 60 minutes
2 people
medium
Ingredients
300 g veal shoulder
50 g breadcrumbs
1 teaspoon sweet paprika 
1 teaspoon marjoram
wheat flour for batter 
olive oil
150 g chanterelles 
1 onion
1 clove garlic
200 ml cream (36%) 
250 g papardelle pasta 
salt, pepper
chives for decoration 
 
Preparation
Grind the meat in a meat grinder. Add breadcrumbs soaked in water and spices. Mix thoroughly. 
Form small meatballs, and then coat them in flour and fry in a little olive oil. 
After frying, remove meatballs and put chanterelles on the same pan Fry until soft. Add finely chopped onion and garlic. Fry for about 5 minutes. 
Add cream. Add meatballs. Cook until the sauce reduces and thickens slightly. Serve the sauce with papardelle pasta. Before serving, garnish the dish with finely chopped chives.