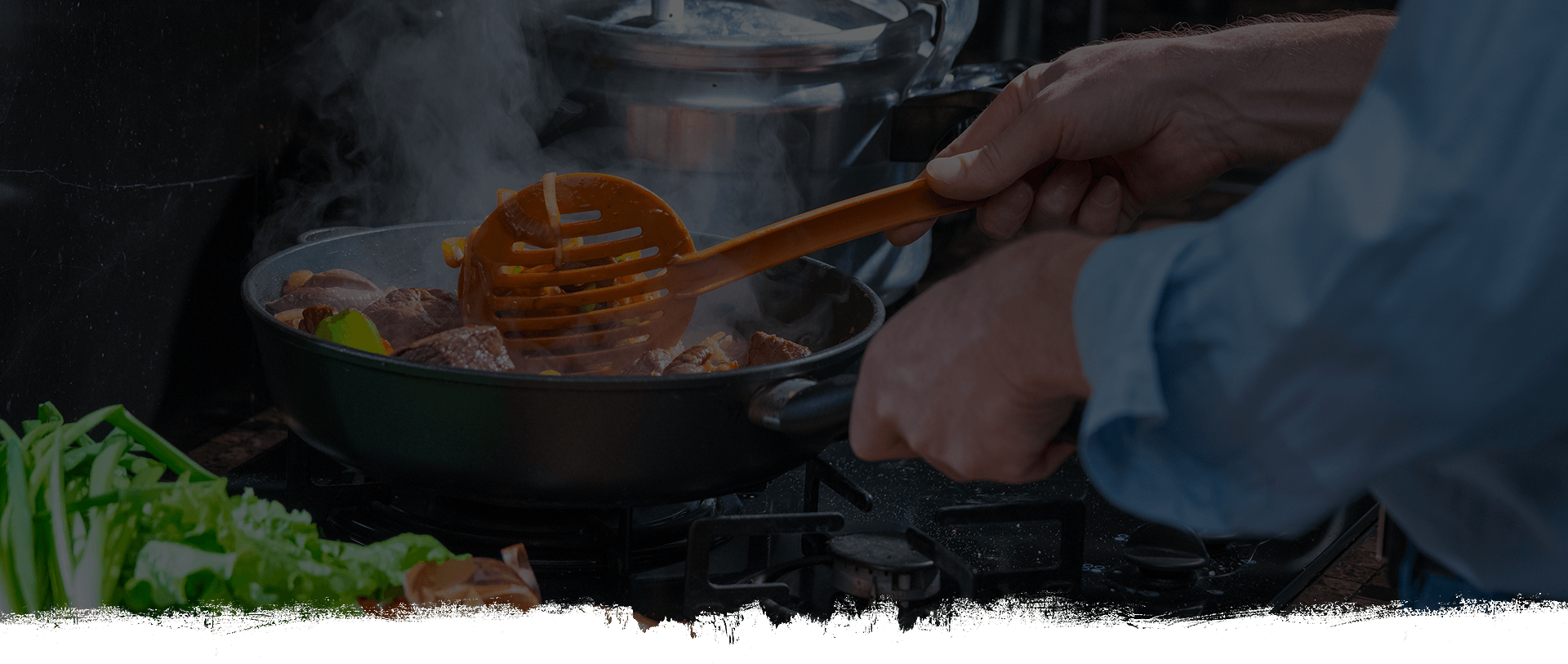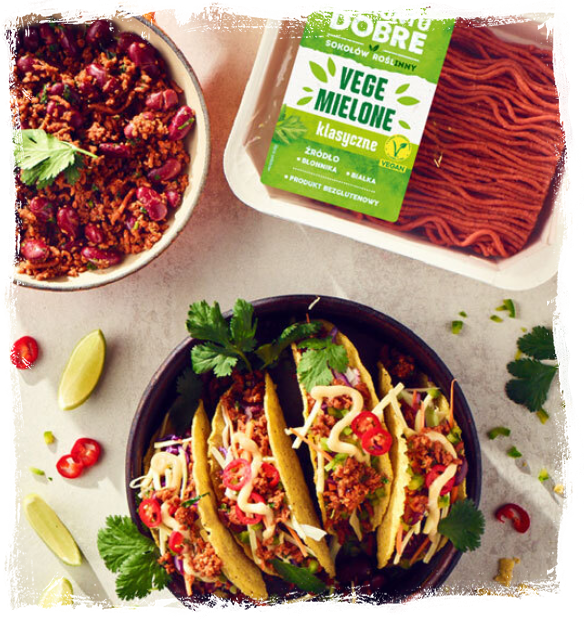 Ingredients
1 packaging Z Gruntu Dobre vegan mince
8 corn tortillas, hard or soft
1 red onion
1 can red beans
1 packaging Mexican seasoning
bunch coriander
2 miles
4 tablespoons vegan mayonnaise
Tabasco or sriracha sauce
1/2 cucumber
1/4 small cabbage (white, red or mix)
100 g grated vegan Cheddar cheese (optional)
salt, pepper
frying oil
 
Preparation
Dice onion into small cubes. Sear in a small amount of oil, then add the mince and fry, breaking up the mixture. 
Add the Mexican seasoning, drained beans, chopped coriander to the browned mixture - leave some leaves for garnish, then mix thoroughly. 
Mix mayonnaise with sriracha sauce and lime juice. 
Shred the cabbage, dice the cucumber, put it in a bowl, season with salt and pepper, then add half the mayonnaise sauce and mix. 
Fill tortillas with the prepared mixture and cabbage, sprinkle with cheese and garnish with coriander leaves. 
Serve with the remaining sauce.