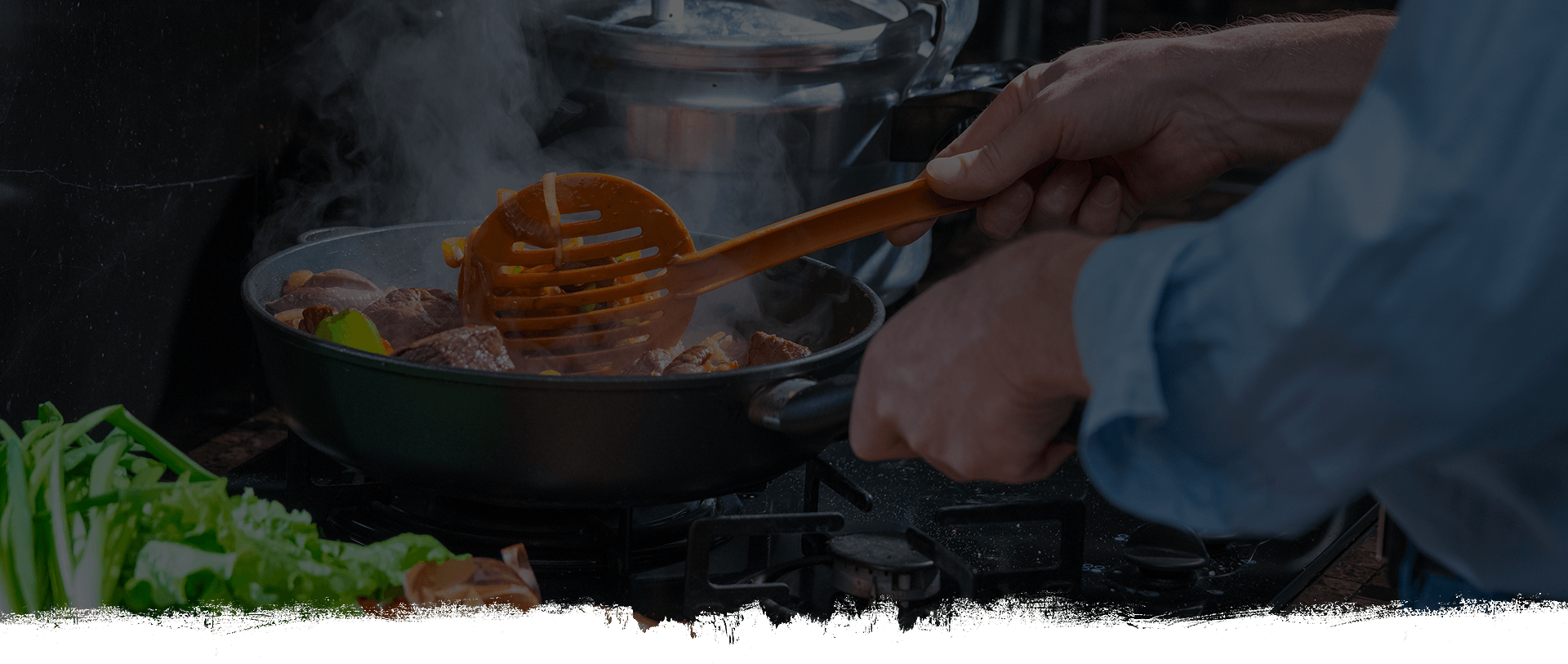 VEGETABLE WRAPS WITH HUMMUS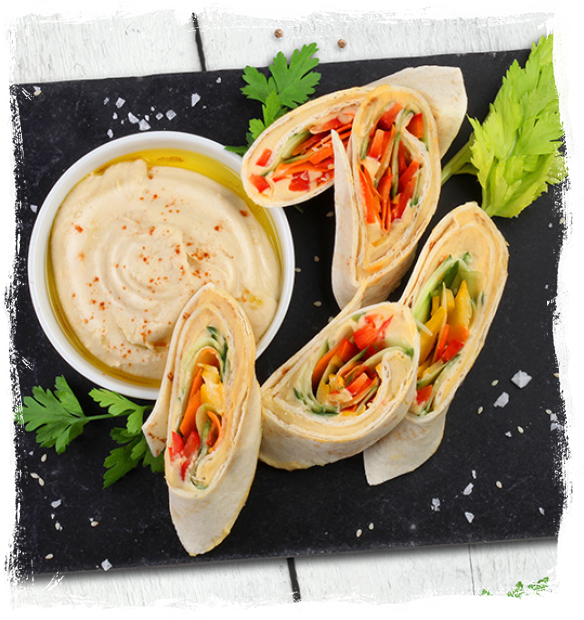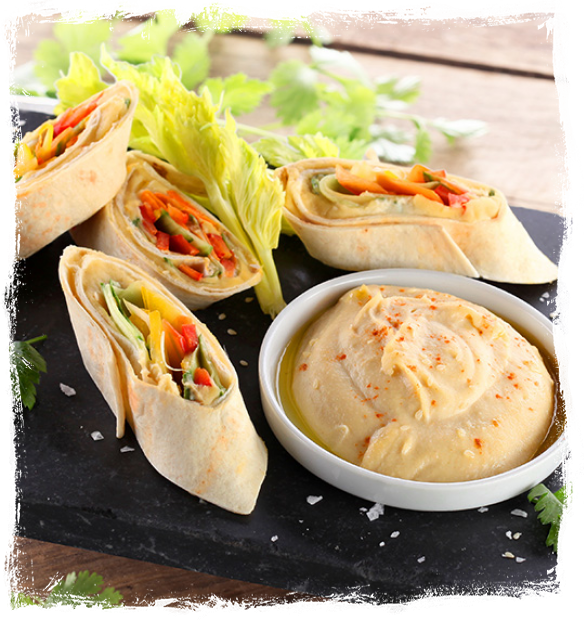 15 minutes
2 persons
easy
Ingredients
1 packaging "Z Gruntu Dobre" premium hummus
2 naan breads or tortillas (wheat or corn)
1 carrot
1 cucumber
1/2 red pepper
1/2 yellow pepper
1 tablespoon olive oil
pinch of sweet or hot paprika
pinch of white sesame seeds for decoration
 
Preparation
Wash and peel the vegetables and use a peeler to cut them into thin slices. Spread a thin layer of hummus on the naan bread or tortillas (cut the naan bread in half beforehand to make a thin sheet). Then place the vegetables on the bread. 
Roll the whole thing up to make tight rolls, then cut them diagonally. Decorate the wraps with sesame seeds before serving. 
Put the remaining hummus into a glass bowl, pour over a little olive oil and sprinkle with a pinch of hot or sweet paprika. Serve as an addition to wraps.