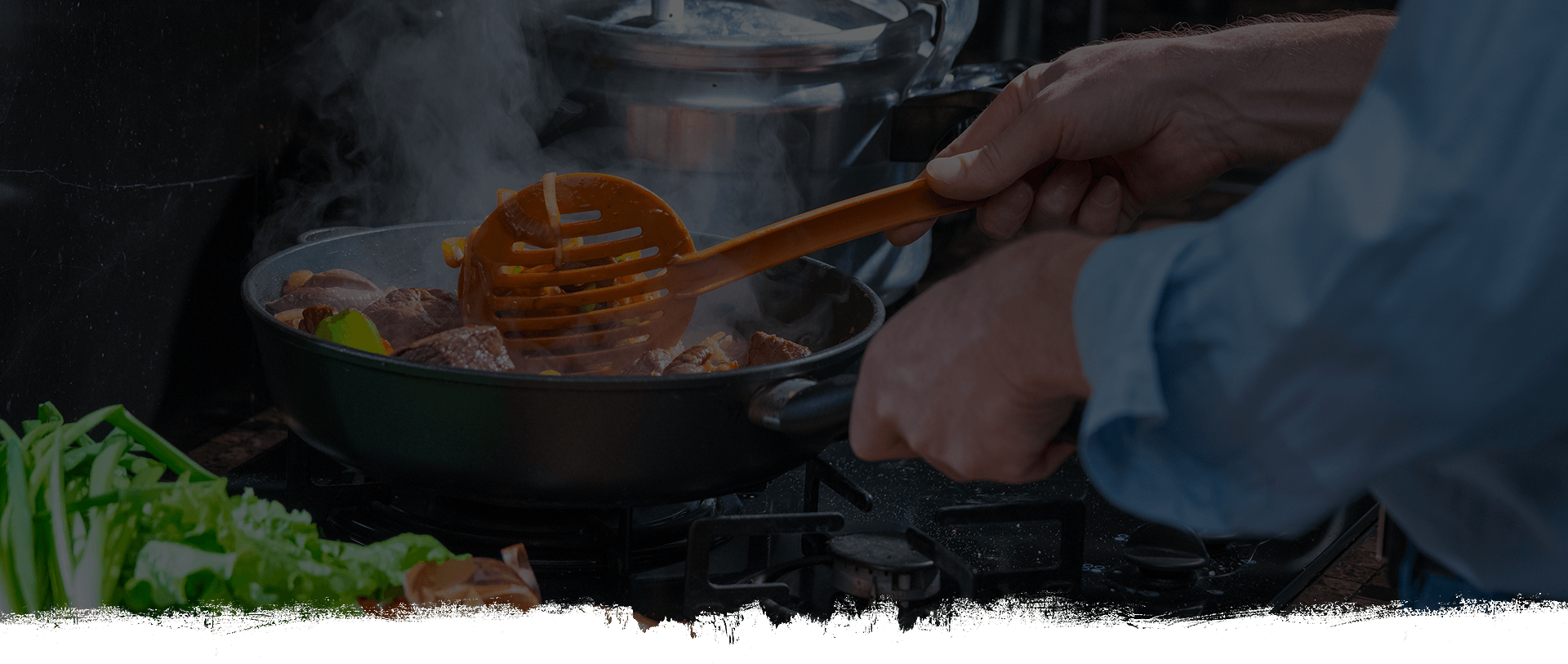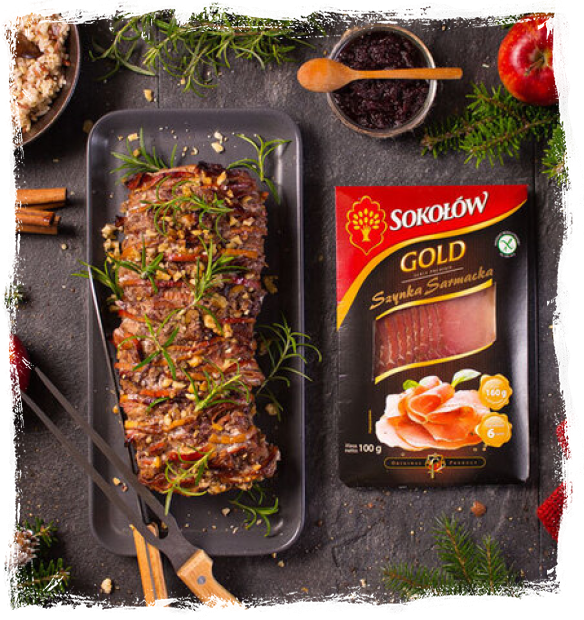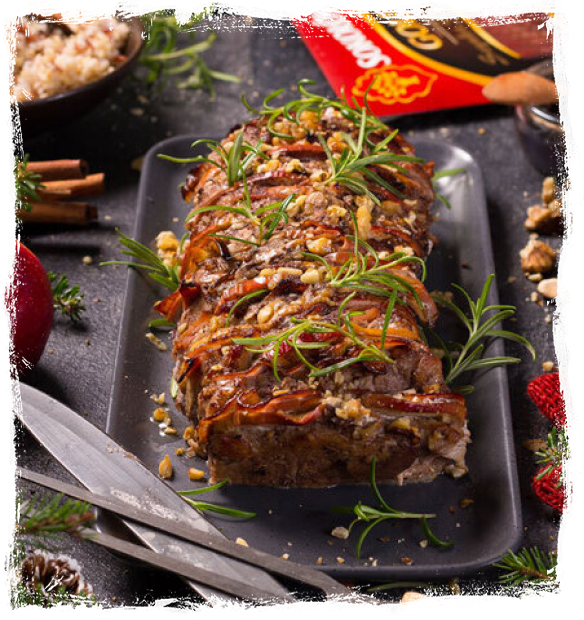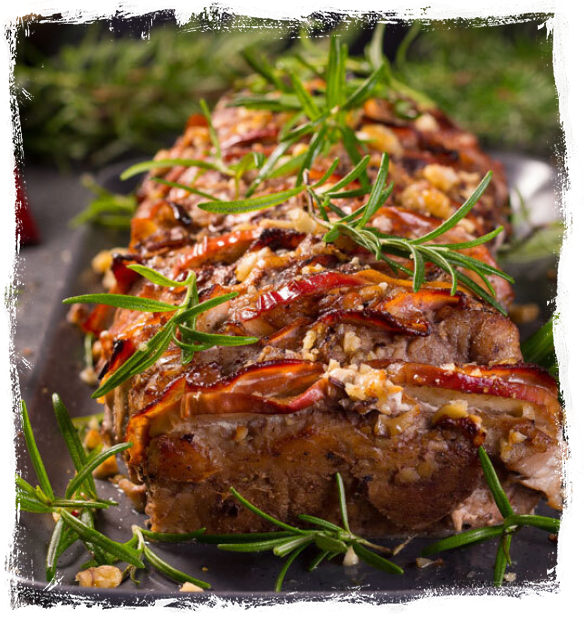 30 minutes
6-8 people
easy
Ingredients
Ingredients:

1.2-1.5 kg Sokołów raw boneless loin
1 packaging Sokołów Sarmacka Ham
1 apple
1 pear
sprigs of fresh herbs for decoration
Marinade:

2 tablespoons rapeseed oil
2 tablespoons apple vinegar
1 tablespoons honey mustard
3 cloves garlic
2 tablespoons cranberry jam
1 tablespoon herbal salt
1 tablespoon cashews
1 tablespoon almonds
1 teaspoon cinnamon
1 tablespoon walnuts
1 teaspoon ground chilli flakes
 
Preparation
Finely chop the nuts, crush the garlic in a press. Combine all marinade ingredients in a bowl.
Slice the apple and pear into half slices and cut the ham slices in half lengthways.
Wash the loin, pat dry with a paper towel and then cut into approximately 1 cm slices, create pockets (do not cut through the meat all the way). Rub each pocket and the whole meat thoroughly with the prepared marinade. Put 3 pieces of fruit and 2 pieces of ham in each pocket.
Bake the loin in an oven preheated to 180 degrees C (top and bottom heater) for about 70 minutes. Garnish the finished roast with fresh herbs and serve with your favourite side dishes.