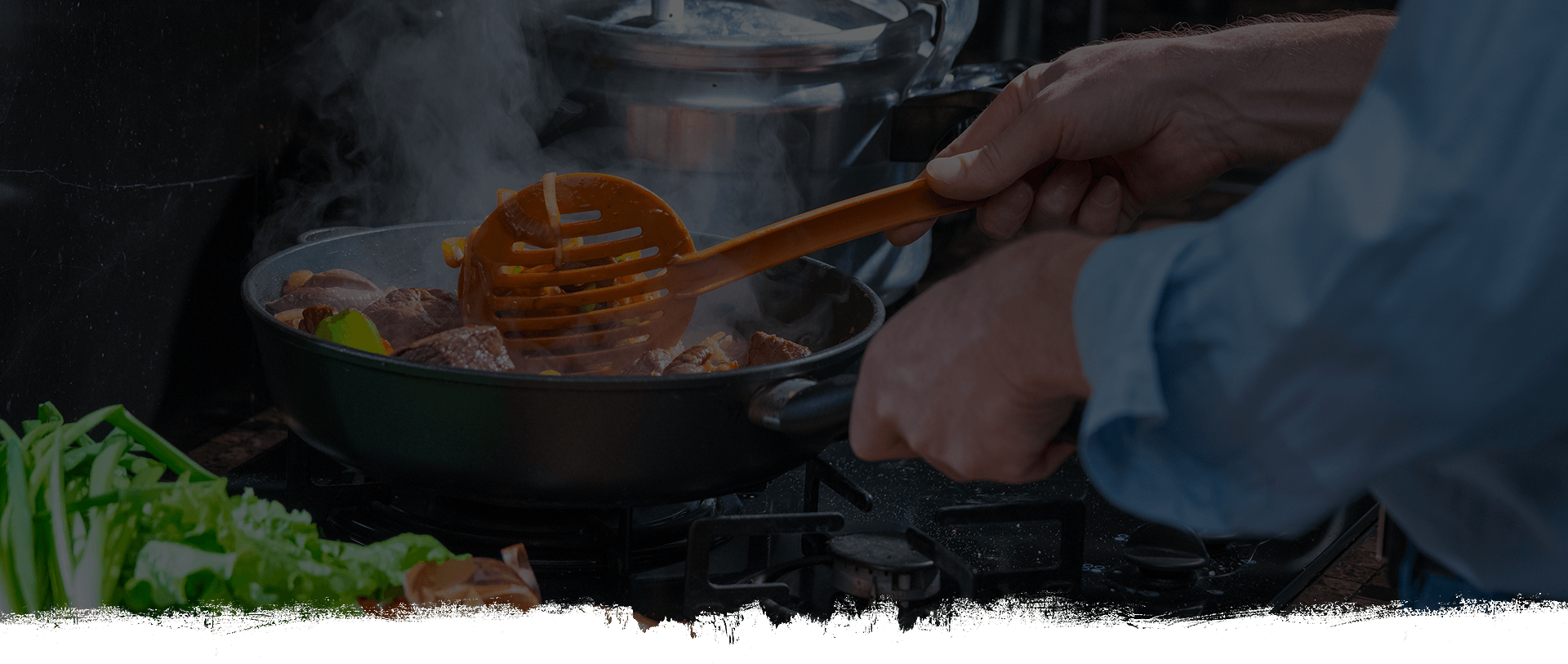 WHITE SAUSAGE WITH AROMATIC ONIONS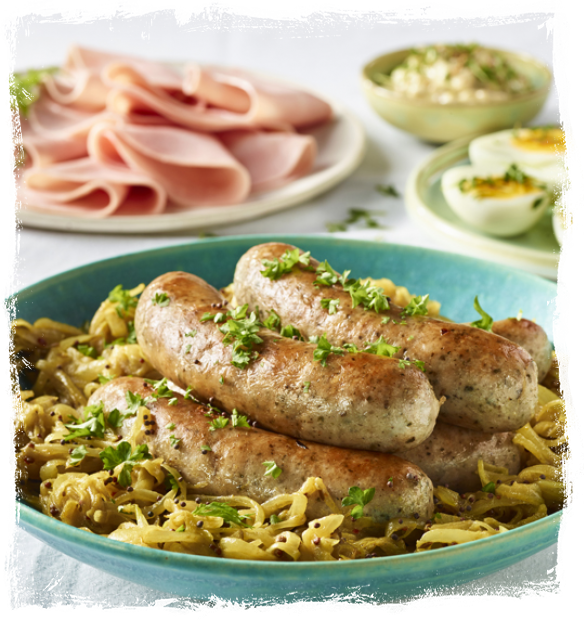 Ingredients
1 packaging white sausage
1 kg onions
1 teaspoon cumin seeds
1/2 teaspoon black or white mustard seeds
1 teaspoon curry
salt
frying oil
parsley leaves for decoration
 
Preparation
Peel onions and slice them into half-moons. Pour oil on a large frying pan. Add the mustard and cumin and fry for a while. Add the onions.
Mix the curry in and season to taste with salt. Sweat the onions, stirring frequently. 
Move the onions to the side of the pan. Put the sausage in the centre of the pan and fry it until golden. From time to time turn the sausage over to the other side. Garnish with chopped parsley before serving.
Remember: the raw white sausage needs to be steamed, not boiled!
Place in boiling water, cover with a lid.
Steam for approx. 15 minutes.