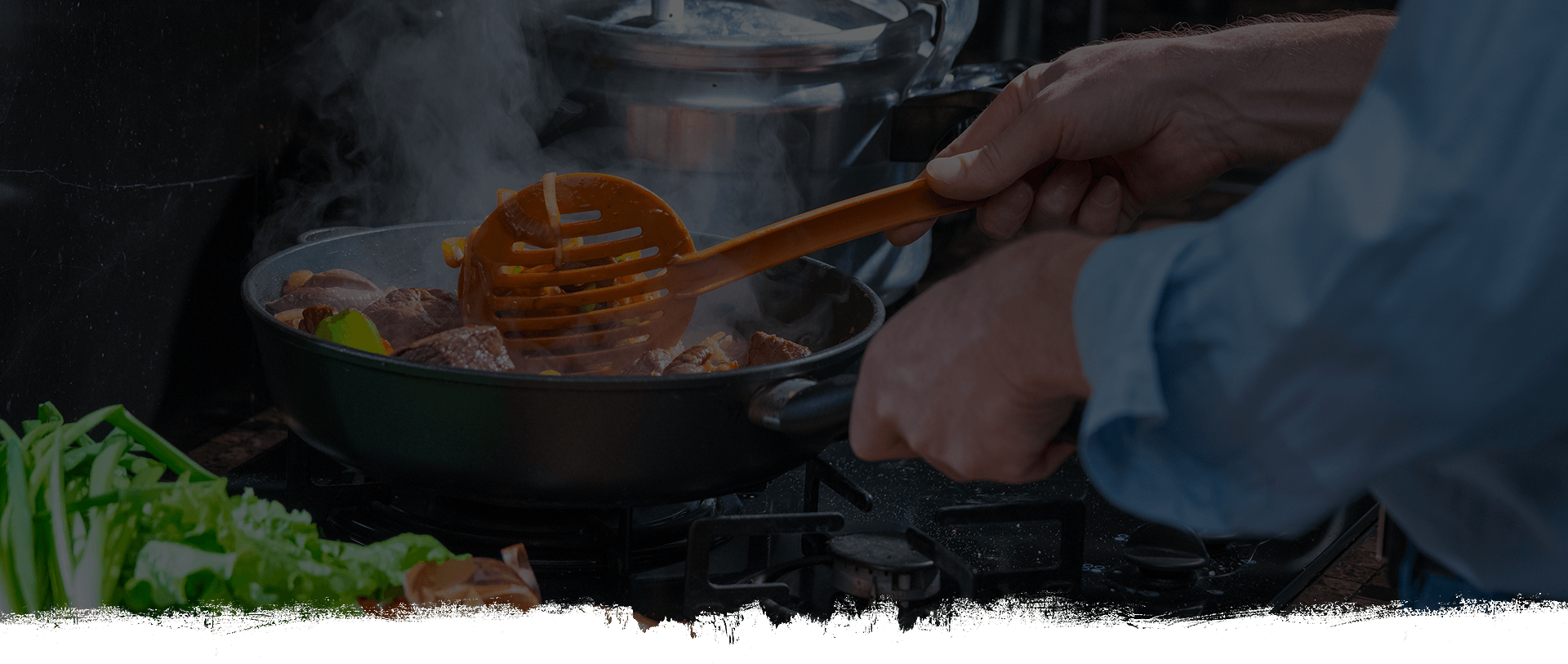 WHITE SAUSAGE BAKED WITH FRUIT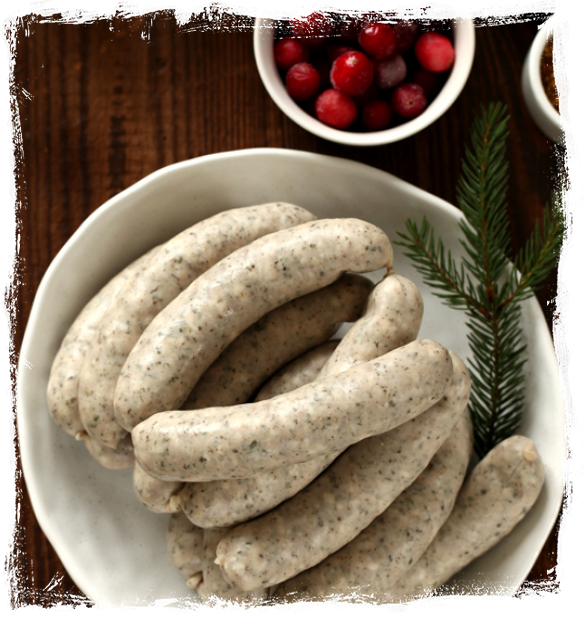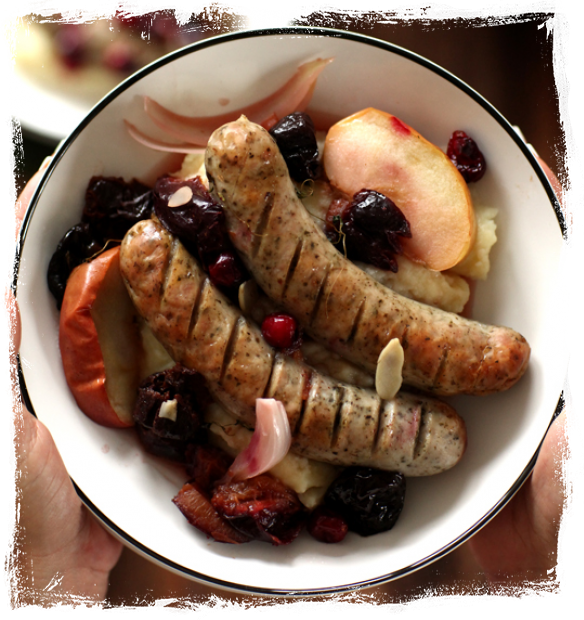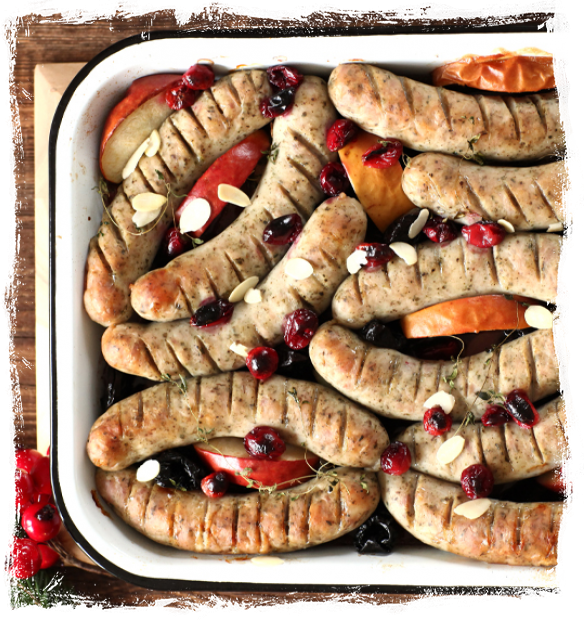 60 minutes
6-8 people
easy
Ingredients
3 packaging Naturrino white pork sausage
3 apples
2 onions
100 g California prunes
300 g frozen pitted plums
100 g frozen cranberries
2 tablespoon coarse mustard
300 ml apple juice or water
thyme for flavour
 
Preparation
Wash the apples and cut into eighths. Peel onions and cut, forming slices or half-slices. Remove sausage from packaging and use a knife to make a cut at one end. 
Put ¾ of apples, onions and plums (frozen and California) at the bottom of the baking tray. Mix with mustard. Put the sausage. Sprinkle with cranberries and the remaining apples and plums. Pour water or juice or water and decorate with thyme.
Put the sausage with fruit in an oven preheated to 180°C and bake for 35-40 minutes. Mashed potatoes and pearl barley will perfectly supplement the taste of the dish.​