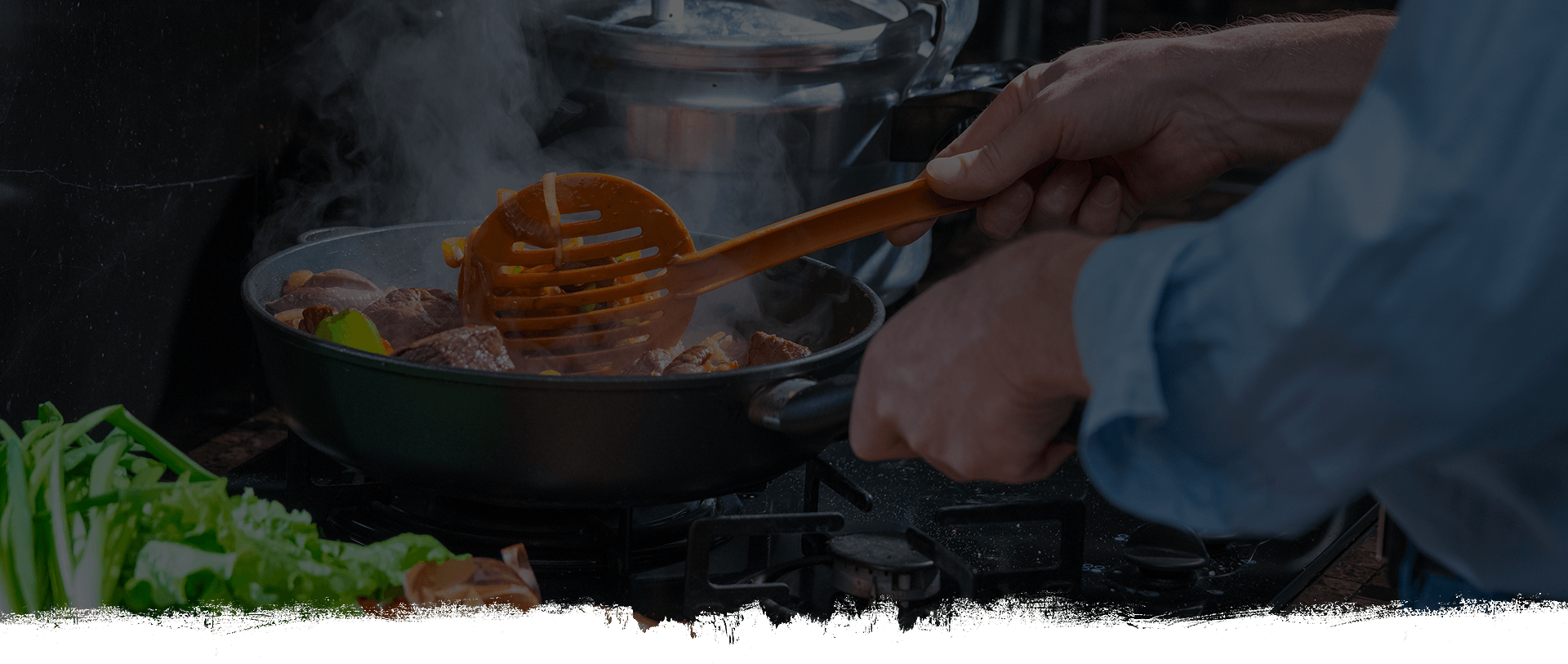 WHITE SAUSAGE IN PUFF PASTRY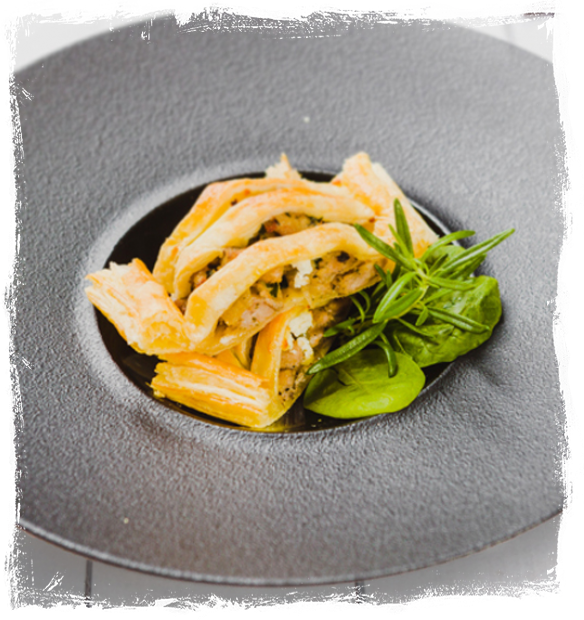 45 minutes
4-5 people
easy
Ingredients
1 packaging puff pastry
1 packaging white sausage
4-5 white onions 
100 g full fat curd cheese
1 egg
50 g butter
fresh thyme 
salt 
freshly ground pepper 
 
Preparation
Remove puff pastry from the refrigerator in advance to make it malleable. Prepare the stuffing: slice the onions lengthwise, then fry in a pan with butter, salt and thyme. 
Slice white sausage into half-moons and add to fried onions. Season stuffing with salt and freshly ground pepper. 
Spread pastry on the table, then cut it into 4 even strips. Take 2 strips and make a series of incisions across. Place pastry without incisions on a baking tray lined with parchment paper, spread the filling and sprinkle with shredded cheese. 
Smear egg onto edges of the pastry. Put pieces of pastry with incisions on top and carefully glue the edges together. Smear egg onto top of the pastry. Put in an oven preheated to 180°C and bake for 15-20 minutes. 
Remember: the raw white sausage needs to be steamed, not boiled!
Place in boiling water, cover with a lid.
Steam for approx. 15 minutes.