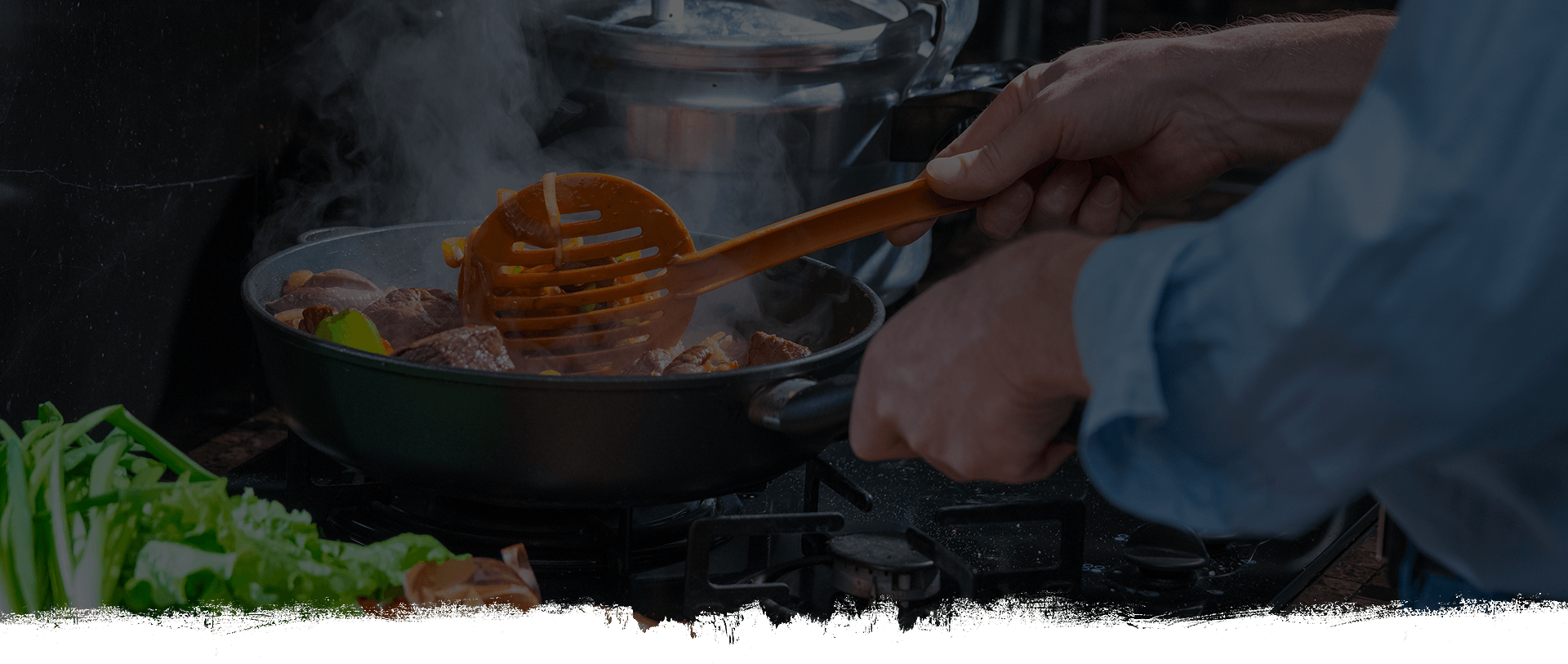 WHOLEGRAIN SANDWICHES WITH BAKED BRISKET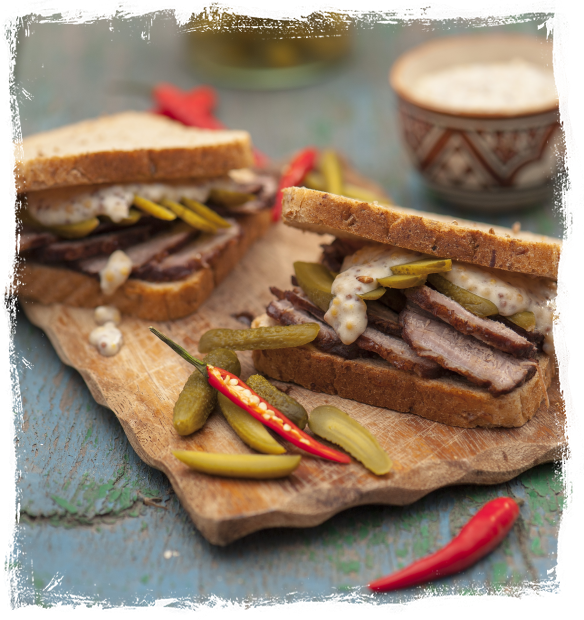 300 minutes
3 people
easy
Ingredients
Wholegrain toast bread
500 g meat cut off beef brisket
salt, pepper
1.5 teaspoon cayenne pepper
1 tablespoon olive oil
favourite pickles, preferably spicy or sweet-and-sour; sliced
Mustard sauce with honey:
100 g Philadelphia-type cream cheese
150 g grainy mustard (French)
50 g liquid honey
 
Preparation
Carefully rub salt, freshly ground pepper and cayenne pepper onto meat. Lest it rest for at least 15 minutes (preferably few hours). Oil with olive oil and fry on both sides on a very hot pan. Cover or wrap in several layers of aluminium foil and bake for 4-5 hours in an oven heated to 150°C.
After baking, let the meat rest for a while, and then cut it into thin slices. Put several layers and pickle slices on bread. Amply pour sauce made from the ingredients above. A chilled, honey beer will complement the taste of sandwiches perfectly.