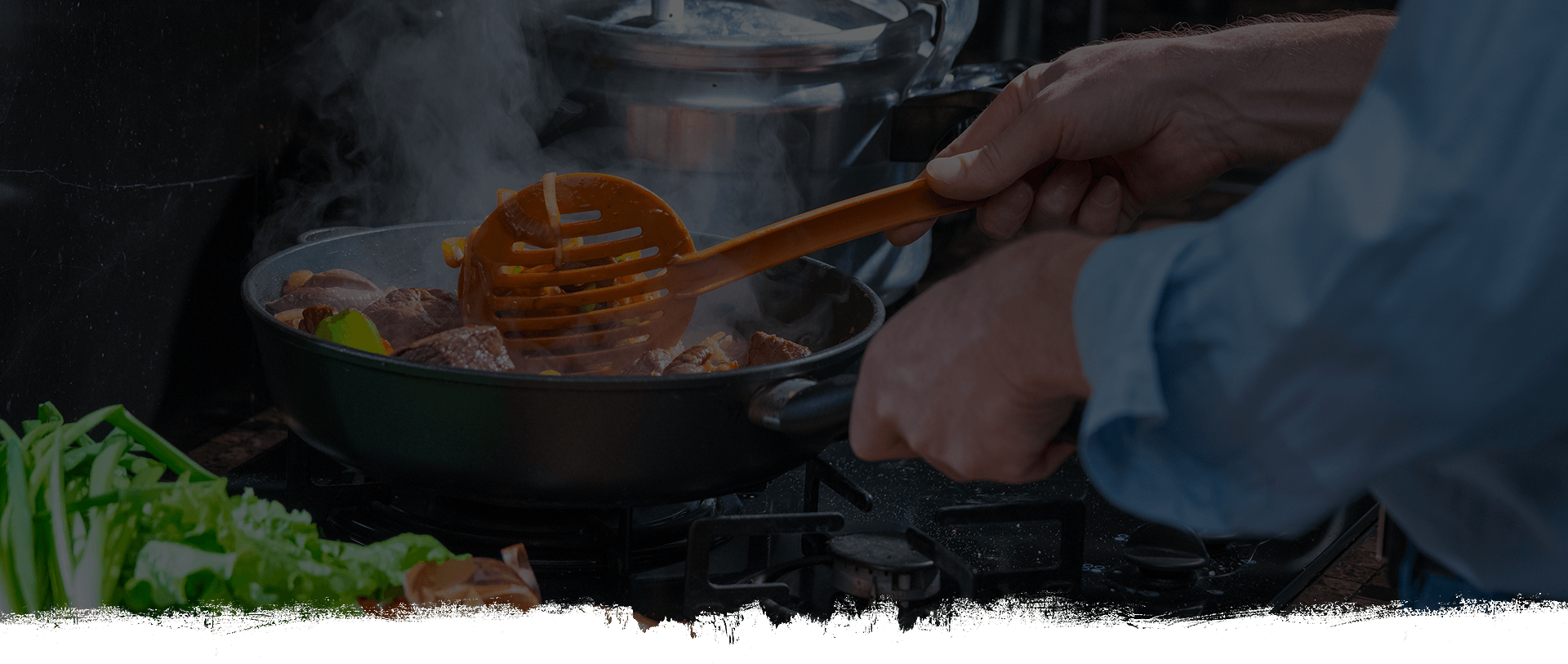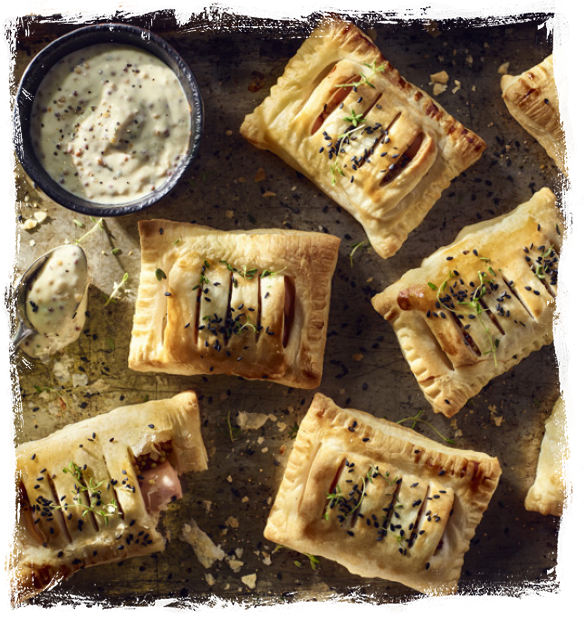 40 minutes
4 people
medium
Ingredients
8 Sokołów ham wieners
1 packaging puff pastry
4 tablespoons mustard with whole mustard seeds
3 tablespoons mayonnaise
1 egg
black sesame or nigella seeds for sprinkling
thyme for decoration
 
Preparation
Preheat the oven to 180°C. Cut wieners into halves. Unroll the puff pastry and divide into 8 equal rectangles. Crack egg separating the yolk from the white. 
Cut each rectangle of dough so that, when folded, the cuts are at the top. Put 2 wiener halves and a portion of mustard on the uncut parts (put aside one teaspoon of mustard to make the sauce). Spread lightly beaten egg on the edges of the dough, then fold. Press edges with a fork. 
Put wieners in dough on a baking tray lined with a baking sheet, smear with mixed yolk and sprinkle with sesame or nigella seeds. Put in an oven and bake for 20-25 minutes until golden. 
Prepare sauce: mix mayonnaise with the remaining mustard. Serve hot or cold with sauce. Before serving, garnish pockets with thyme.​