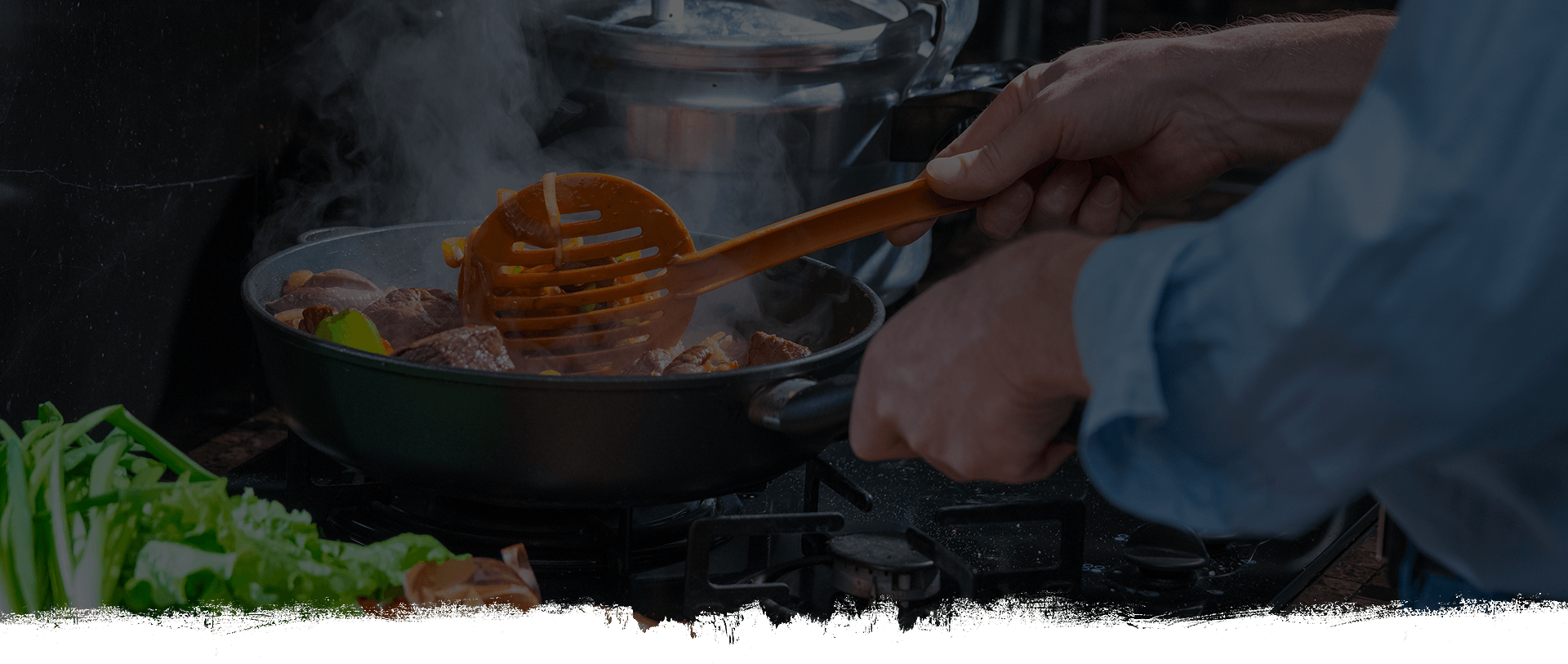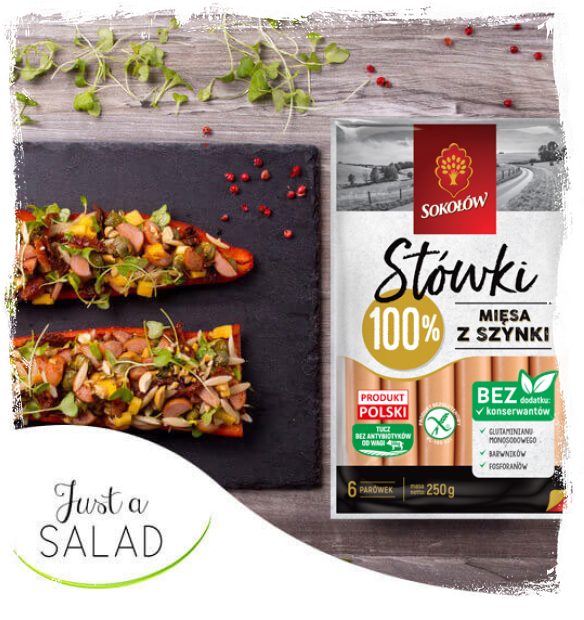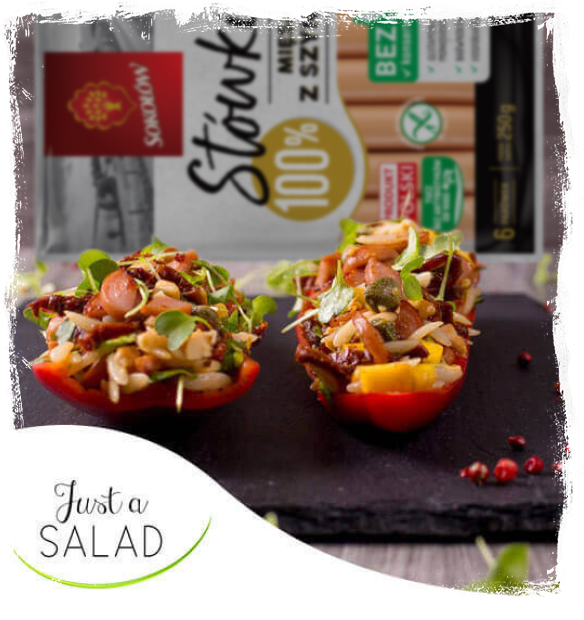 Ingredients
1 large pointed pepper
1/3 cup dry orzo pasta
1 handful kale leaves
3 Stówki sausages 
1/2 small mango fruit
5 dried tomatoes in oil
1 tablespoon capers in vinegar
1 tablespoon fried and salted cashews
2-3 tablespoons oil from the dried tomatoes jar
Himalayan salt, freshly ground red pepper
 
Preparation
Prepare pasta following instructions on the packaging.
Cut the sausages lengthwise in half, then cut them to create thin half-slices. Put them on a hot pan which was previously sprinkled with oil from dried tomatoes. Fry sausages for about 4-5 minutes, stirring occasionally, until lightly golden brown.
Cut the pepper lengthwise in half, remove the core and cut the green end off. Finely dice the mango. Cut dried tomatoes into thin strips. Finely chop the cashews.
Mix pasta with sausages, dried tomatoes, mango, capers, cashews and oil from dried tomatoes and season with salt and pepper. Put the mix on pepper halves and sprinkle with kale leaves.