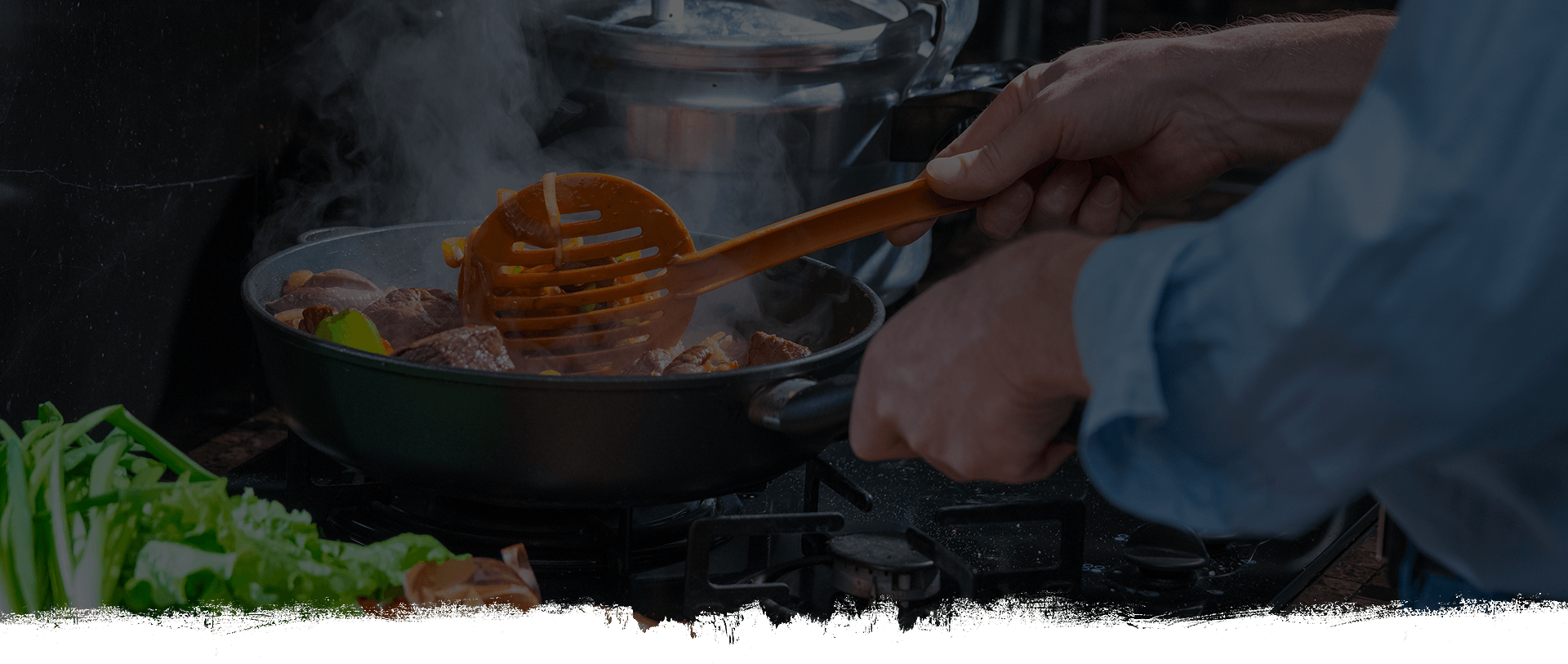 WRAPS WITH SPICY FRUIT SALAD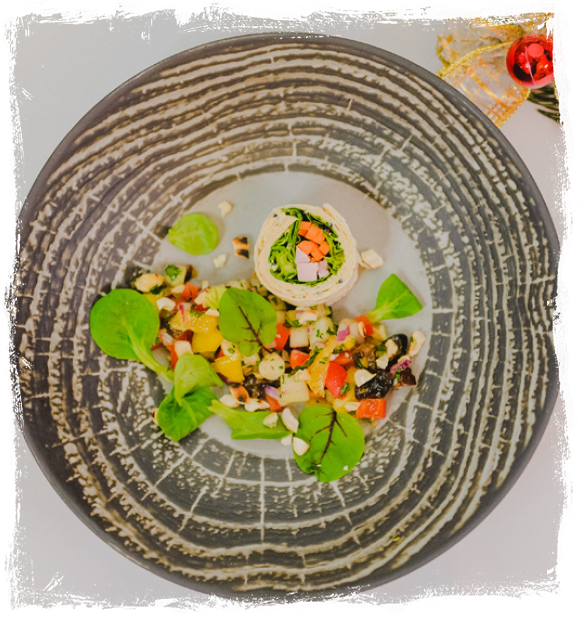 Ingredients
1 packaging Naturrino smoked ham
1 packaging "Z Gruntu Dobre" hummus
1 packaging tortillas
2 tablespoons horseradish 
1-2 handfuls corn salad
1 carrot
1 yellow pepper
1 pear
1 orange
1 red onion
1 small chilli pepper
a couple of prunes
handful chopped parsley leaves
handful cashews
3 tablespoons oil
1 tablespoon honey
juice from 1/2 lemon
1 tablespoon blue cheese
 
Preparation
Mix hummus and horseradish. Cut ham and carrots into bars. Spread the resulting sauce on tortillas, then put corn salad (keep a few leaves for decoration), ham and carrots on them. Roll up and cut into large pieces.
Prepare salad: dice peppers, pear, onion, orange, chilli (without seeds and core), prunes. Roast nuts on a dry frying pan, then cool and chop. Mix the ingredients with chopped parsley. Mix lemon juice with three tablespoons of oil and one tablespoon of honey. Pour the prepared dressing over the salad. 
Serve tortillas with salad. Before serving, garnish the dish with corn salad and sprinkle crumbled blue cheese.