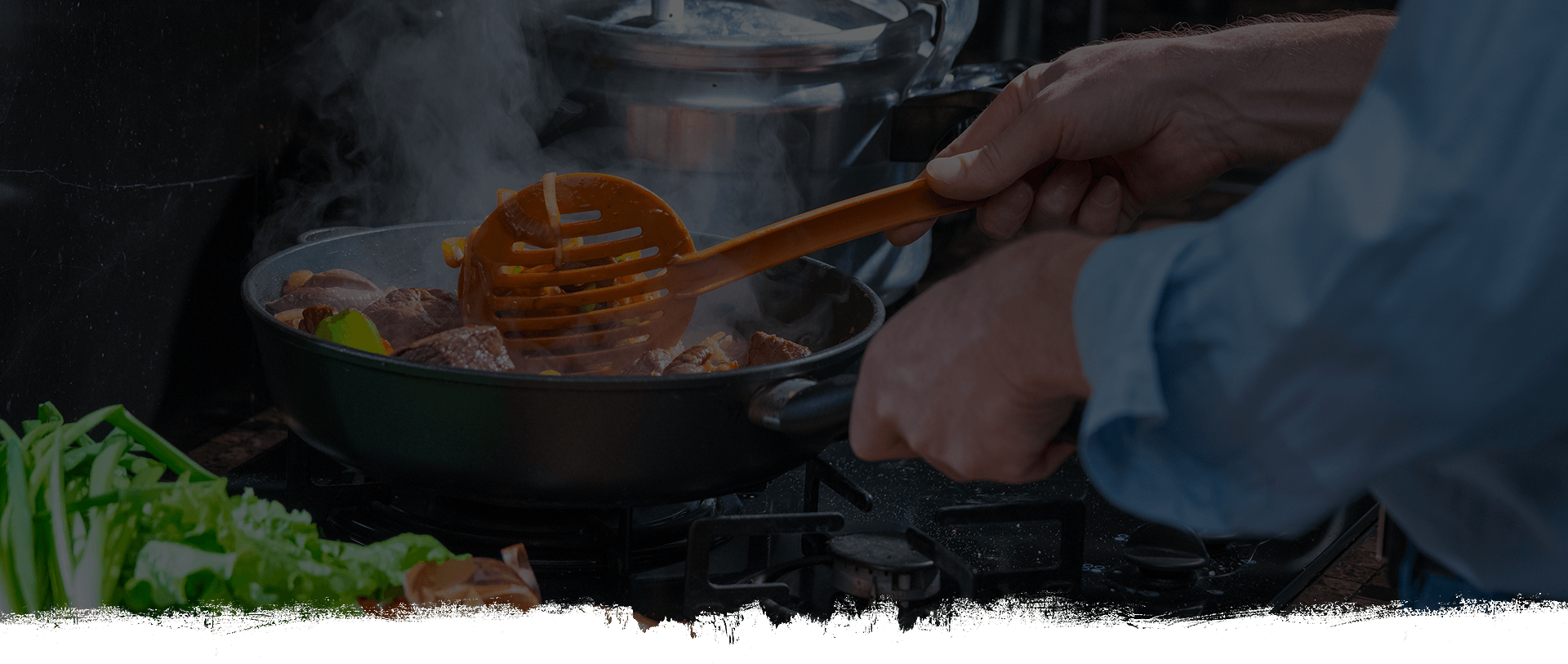 BARLEY SAUSAGES WITH SALAD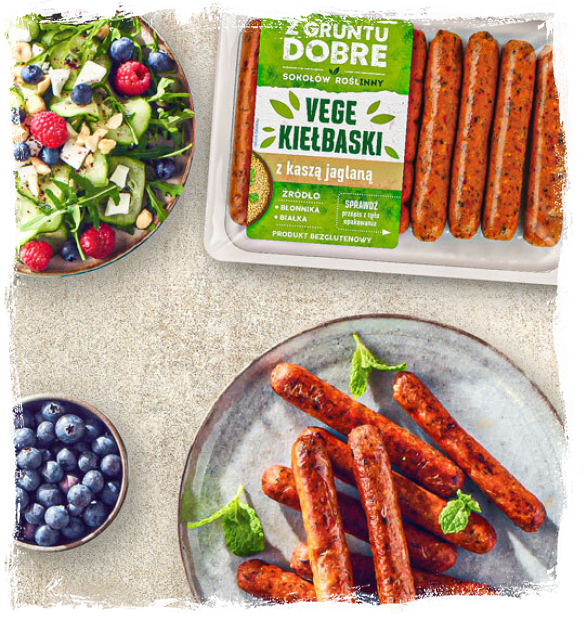 Ingredients
Salad:

1 packaging Z Gruntu Dobre barley sausages
1 packaging rocket
100 g blueberries
handful raspberries
1 cucumber 
1 avocado
few sprigs mint
handful hazelnuts
50 g vegan feta cheese (optional)
Sauce:

2 tablespoons lime juice
1 tablespoon maple syrup
100 ml olive oil
salt, pepper
frying oil
 
Preparation
Fry the sausages until golden brown in a frying pan with a little oil or bake on the grill. 
Mix the sauce ingredients with a whisk, season to taste with salt and pepper. 
Peel the avocado and cucumber and cut into thin slices. 
Fry hazelnuts on a dry pan. 
On a large plate, spread rocket, cucumber slices, add blueberries, raspberries, and mint leaves, sprinkle with nuts and crumbled feta - pour sauce over all. Serve with sausages.