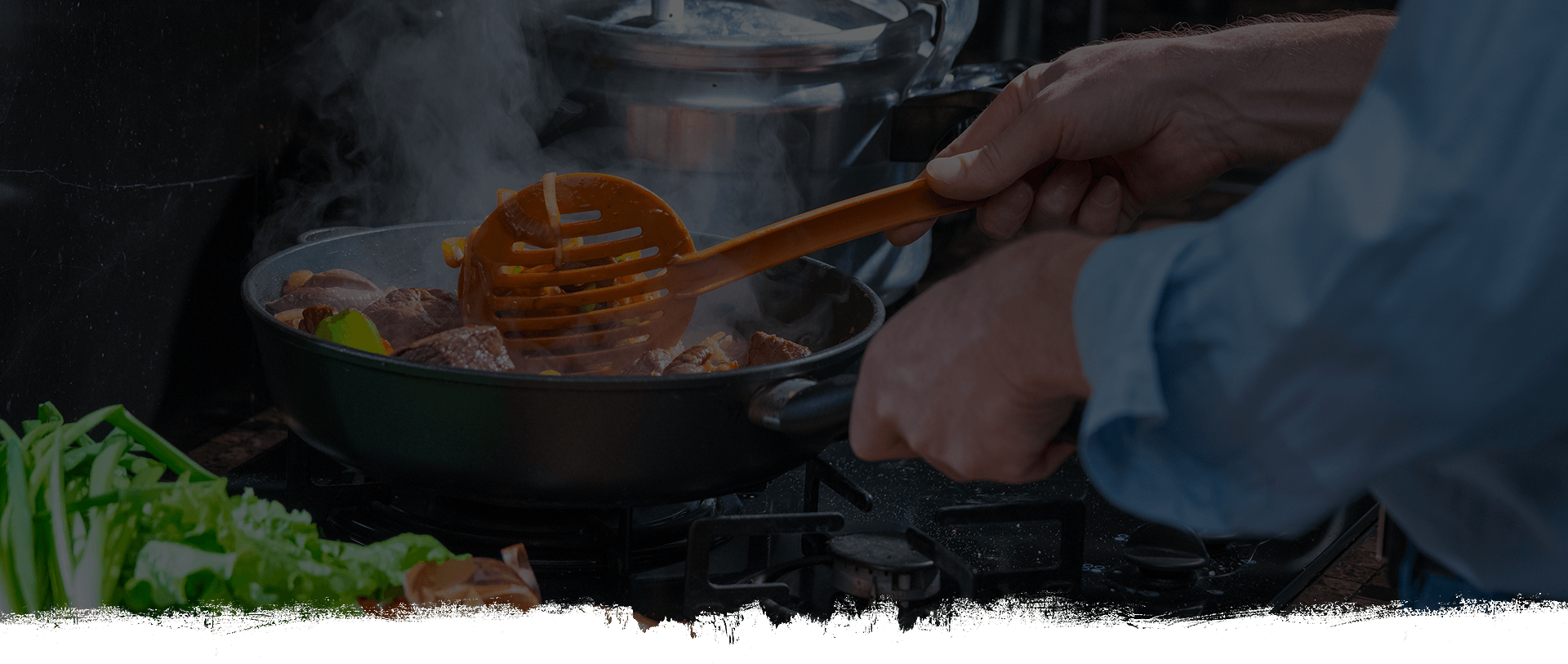 CHEESE PIZZA WITH PEPPERONI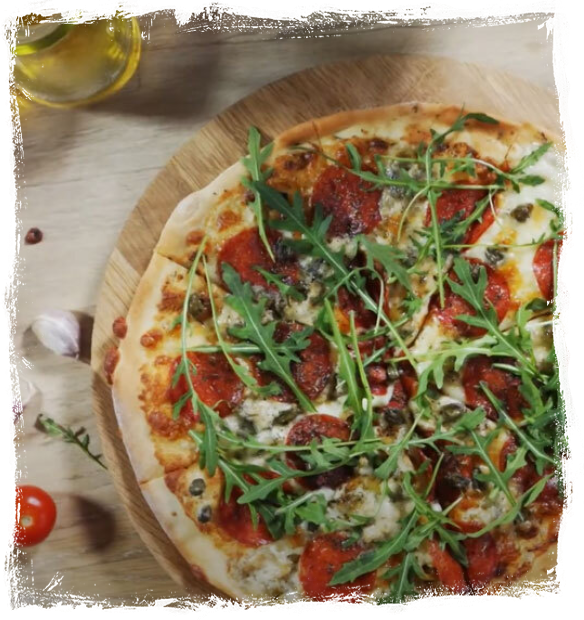 Ingredients
Pizza dough:

650 ml warm water
30 g yeast
50 g sugar
50 ml vegetable oil
900 g wheat flour
2 teaspoons salt

Cheese sauce:

200 ml cream 30%
100 g blue cheese

Additions:

1 packaging Sokołów Salami Pepperoni
few green olives
200 g grated Mozzarella cheese
50 g blue cheese
handful capers
pinch dried oregano
handful rocket
 
Preparation
Pour warm water into a bowl, then add yeast, sugar, and mix. Then add oil. Mix thoroughly and set aside in a warm place. Put the whole wheat flour in a separate bowl, add 2 teaspoons of salt and the risen yeast. Knead the dough by hand or with a food processor until smooth. Leave the kneaded dough covered for 1 hour in a warm place to rise.
Prepare sauce: add cream to a pot and heat it up. Then add 100 g of blue cheese and mix until the cheese dissolves. Remove from the heat.
Knead the risen dough again and divide into two pieces. Form each into a ball and prepare the cake. Spread the cake with the sauce and sprinkle with olives and mozzarella. Then add Sokołów Salami Pepperoni, blue cheese, and capers. Sprinkle oregano on top Place pizza in an oven preheated to 230℃. Bake for 15 minutes. When the pizza is ready, sprinkle it with rocket.