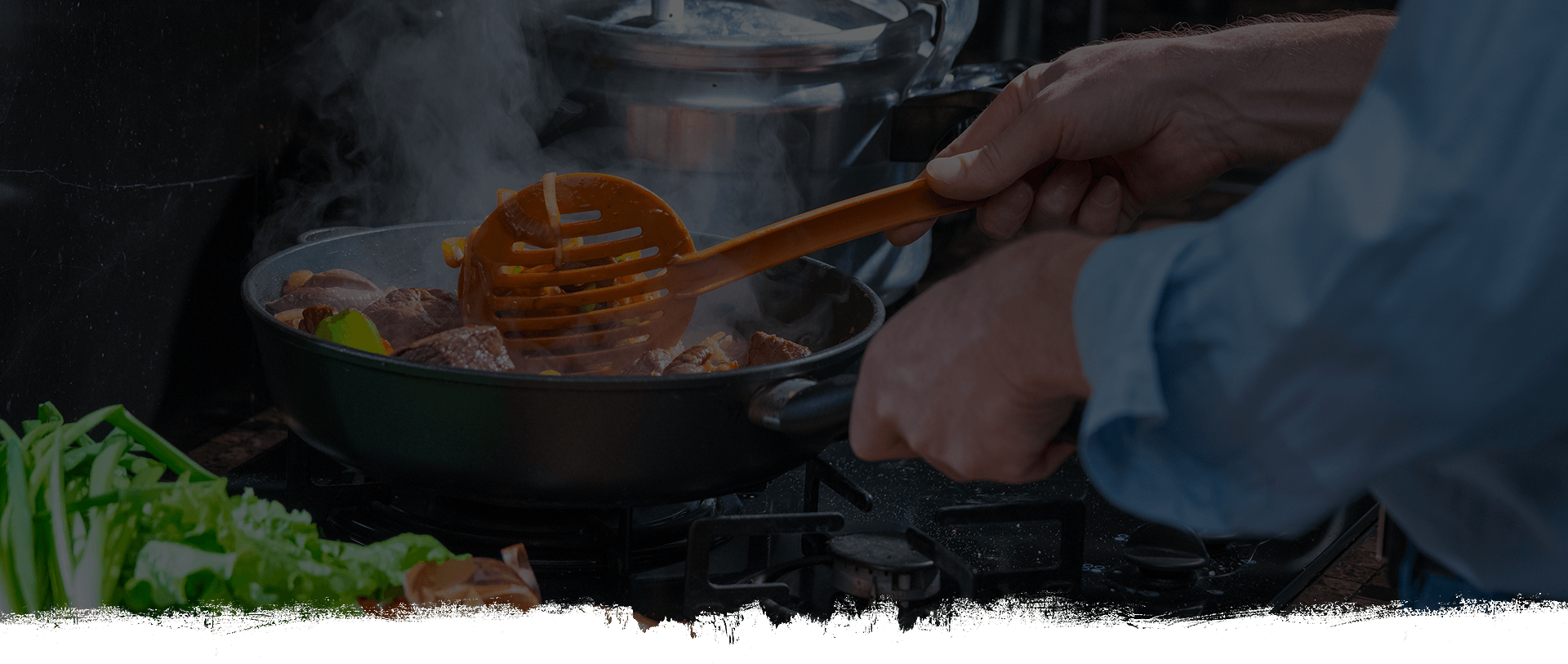 PICNIC SALAD WITH KRAKOWSKA SAUSAGE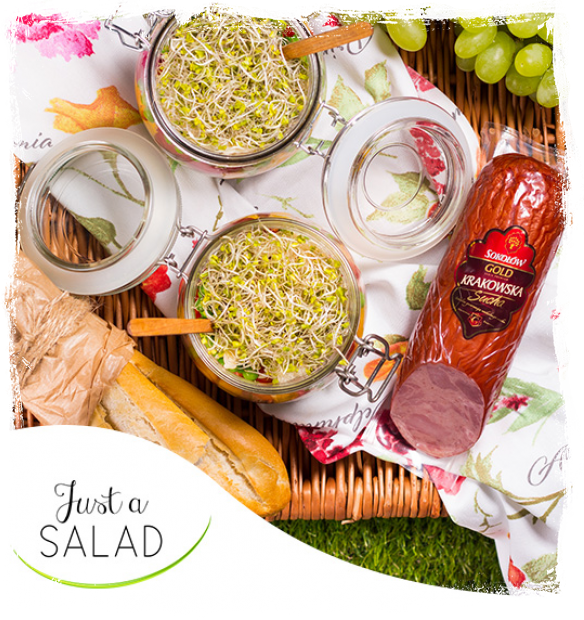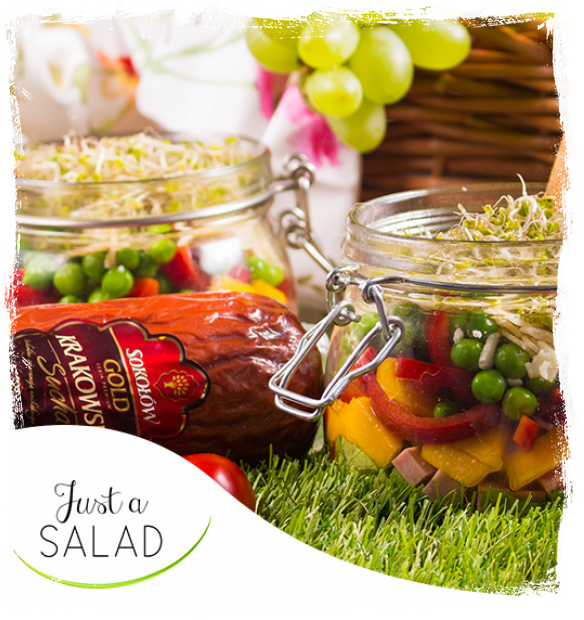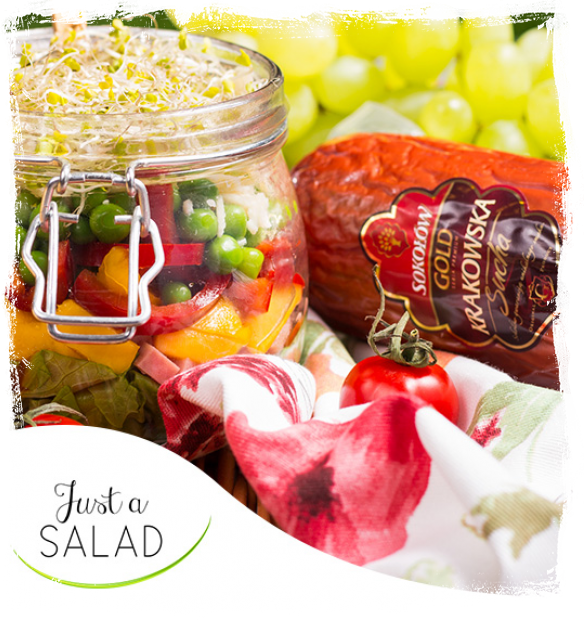 Ingredients
5 leaves baby Romaine lettuce
2-3 tablespoons Grana Padano flakes
100g Sokołów dry krakowska sausage
4 tablespoons frozen green peas 
1/4 mango fruit
1 small pointed pepper
1 handful broccoli sprouts
4 teaspoons home-made tomato sauce or ketchup
salt
 
Preparation
Break lettuce leaves or cut them into smaller fragments. Put peas in boiling, salted water, cook until soft (3-5 minutes) and drain.
Dice sausage. Remove the core form the pepper and cut it into pieces. Peel and dice the mango.
Starting from the bottom of a jar or box, put the Romaine salad, sausage, next pour tomato sauce or ketchup, then put mango, pepper, peas and cheese flakes. Sprinkle whole with broccoli sprouts.