A new pie in the Sokoliki line
SOKOLIKI ACCOMPANY SMALL AND LARGE GOURMETS DAILY FROM BREAKFAST TO DINNER. NOW, THE LINE IS EXPANDING WITH AN APPETIZING NOVELTY - PASZTECIK DROBIOWY (POULTRY PIE), WHICH DUE TO ITS DELICIOUS TASTE AND EXCELLENT COMPOSITION WILL SURELY APPEAL TO ALL CHILDREN AND THEIR PARENTS.
The poultry pie from the Sokoliki line has been created for the youngest lovers of meat delicacies. It is characterised by a high meat content (97% boiled chicken meat) and a short list of ingredients. The product is a valuable source of proteins - an essential part of a child's daily diet. It contains no flavour enhancers, stabilisers, or preservatives. For this reason, it is recommended to people who - in line with the latest dietary trends - care about a well-balanced menu and consciously buy "clean label" products.
This poultry pie has a particularly delicious, delicate flavour (thanks to the combination of chicken and carrots). It is recommended as an addition to sandwiches, which can be eaten at home for breakfast and dinner, as well as at school as a second breakfast. Also great as a cold snack, served with crunchy vegetables and your favourite sauces.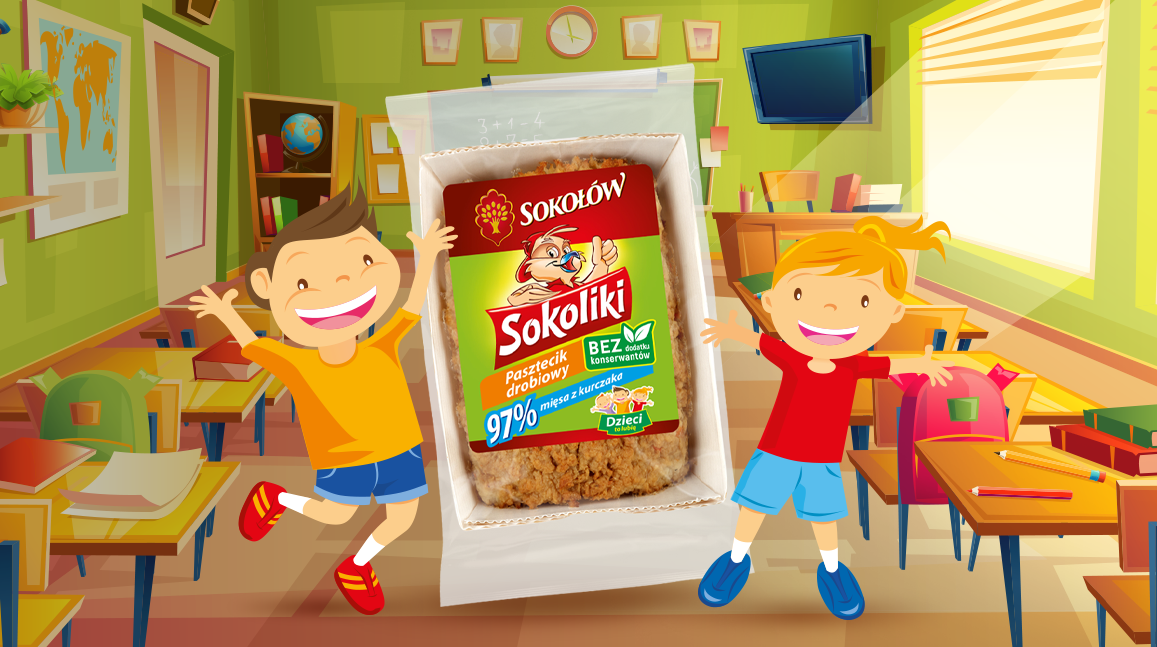 IT'S HAPPENING