Sokoliki present a novelty - Ham wieners
THE SOKOLIKI LINE OF PRODUCTS FOR CHILDREN AND YOUNG PEOPLE HAS JUST BEEN ENRICHED WITH ANOTHER TASTY NOVELTY - HAM WIENERS, WHICH ARE CHARACTERISED BY THEIR HIGH MEATINESS AND DELICATE FLAVOUR THAT WILL ENCOURAGE EVEN THE PICKIEST OF EATERS TO EAT.
Ham wieners from the Sokoliki line have all the qualities that appeal to children and their parents. They are distinguished by their excellent composition (no added flavour enhancers or preservatives) and unique taste, which will appeal to the youngest lovers of meat specialities. They are produced from antibiotic-free fattening meat (30 kg and up), sourced from animals from Polish farms. Thanks to their very high meat content (90% ham), they are a valuable source of protein - an essential component of the daily diet of children and young people. The product is available in two wiener sizes: classic and mini.
Ham wieners have versatile culinary uses. They taste great served both cold, as an express snack, and hot, as the main ingredient of a nutritious breakfast or dinner. They can also be added to a salad or casserole (e.g., with pasta).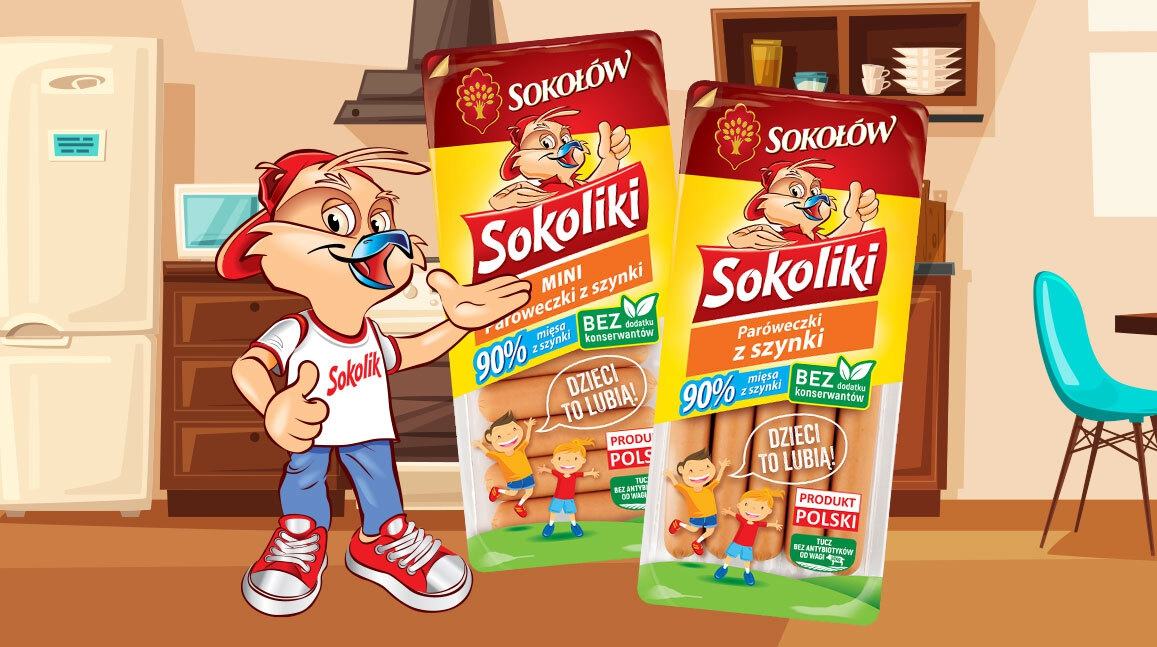 IT'S HAPPENING