New products for kids from Sokoliki
THE SOKOLIKI PRODUCT LINE WAS RECENTLY EXPANDED WITH A TASTY TURKEY TOAST HAM AND PORK LOIN. THEY ARE CHARACTERISED BY A HIGH CONTENT OF PROTEIN WHICH IS AN IMPORTANT INGREDIENT AT THE CHILDREN'S' DEVELOPMENT STAGE. WITHOUT A DOUBT THEY WILL ALSO FIND THEIR FANS AMONG THE ADULTS WHO WILL APPRECIATE THEIR UNIVERSAL USE, AS THEY CAN BE EATEN NOT JUST AT HOME, BUT AT SCHOOL AND ON A TRIP, TOO!
Both products are characterised by their high meatiness - a sign not just of a great taste, but also excellent quality. The turkey toast ham contains as much as 90% meat, and the 100 g of loin was produced from 100 g of pork. They are available in convenient slices. Consumers who read the labels and are conscious about the ingredients will be pleased. Like all products from the Sokoliki line, the ham and loin contain no preservatives, phosphates, or monosodium glutamate. This is important for parents who care for a healthy diet of their kids. 

The ham has a wide culinary use and will be great as an addition to sandwiches, casseroles, or toast. The loin is excellent as a second breakfast snack. This appetising cold cut is also the best source of vitamin B1 among all meat products. We are certain that both Sokoliki novelties will be liked by even the most demanding lovers of meat specialities. So, waste no time - try them!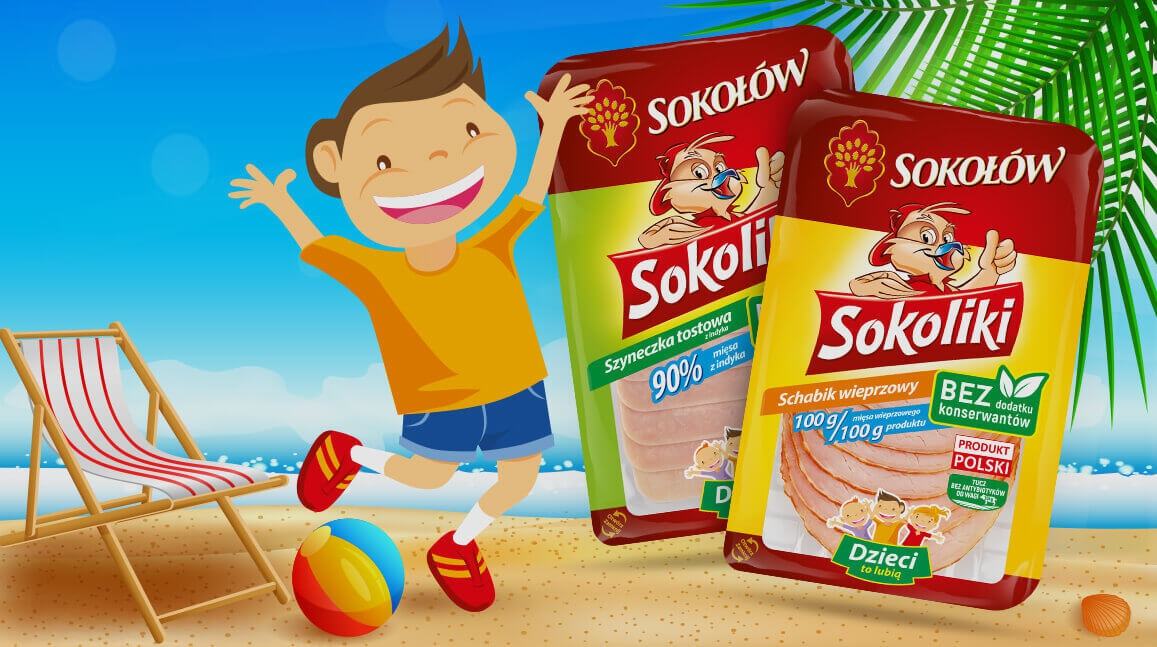 IT'S HAPPENING