The Sokoliki Cup tournament has started
FOR YEARS, SOKOLIKI HAS BEEN ACCOMPANYING CHILDREN AND YOUNG PEOPLE FROM BREAKFAST TO DINNER, PROVIDING THE YOUNGEST WITH ENERGY FOR EVERYDAY ACTIVITIES. NOW THEY ARE SUPPORTING YOUNG ATHLETES WHO ARE TAKING PART IN THE SOKOLIKI CUP FOOTBALL TOURNAMENT.
The first football competition for the Sokolik Cup in the U-10 category took place on 7-8 May 2022. The final of the tournament will take place on 12 June 2022 at the Legia Municipal Stadium in Warsaw. The main organiser of the tournament is the Mazovian Football Association. The Sokoliki brand is the titular sponsor of the event.
Attractive prizes await the winners of the Sokoliki Cup tournament:
• 1st place: sports camp + tickets for a national team match, a set of gadgets
• 2nd place: Keeza voucher for team gear (tracksuits/bags), tickets for national team match, set of gadgets
• 3rd place: MasterChef workshops + Keeza voucher for team equipment, tickets for a national team match, a set of gadgets
Sokoliki Cup tournament schedule:
• 7-8 May 2022
• 14-15 May 2022
• 21-22 May 2022
• 28-29 May 2022
• Final: 16 June at the Legia Municipal Stadium in Warsaw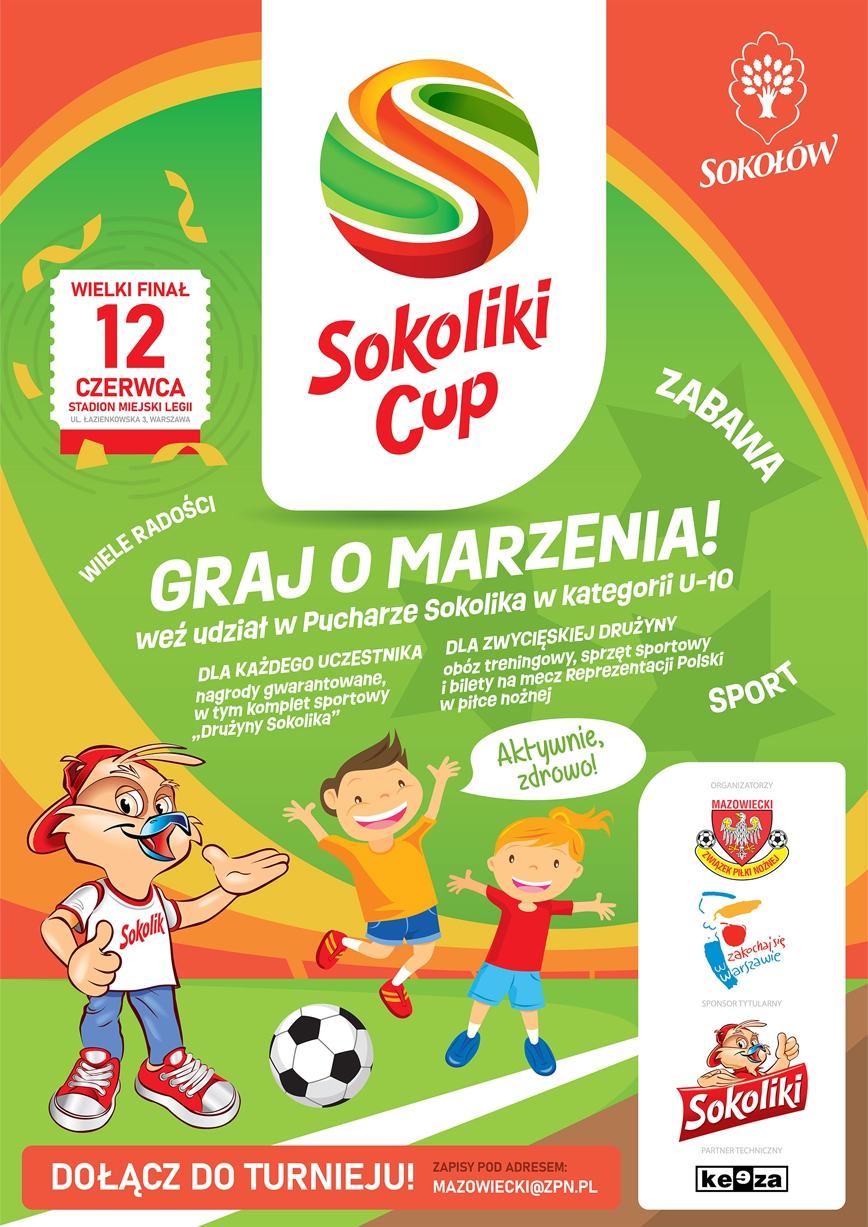 IT'S HAPPENING